Live the best summer of your life in València
Summer arrives in València and the sun spreads over the Mediterranean preparing the city for all kinds of unforgettable experiences. Fine sandy beaches and crystal clear water, luxurious hotels and resorts overlooking the sea and nautical activities to enjoy the Mediterranean. Are you ready to live the best summer of your life in València?
The best beaches in Valencia
Did you know that there are beaches awarded with 'Blue Flag' that certifies its quality? Only in the city of Valencia you can relax on 6 beaches with blue flag!
La Malvarrosa and Playa del Cabanyal you surely know them because they are the most famous of the city, paradises that have served as inspiration to many emblematic people like the great painter Joaquin Sorolla. Nowadays, it is the perfect place to enjoy alone, with family or friends, for its exquisite gastronomy, its recreational offer and its beautiful sunsets.
South of the city, you can find Playa del Saler, La Garrofera, La Devesa and Recatí-Perellonet, beaches near the beautiful Natural Park of L'Albufera, with a high natural value and landscapes that will leave you speechless. Dunes, vegetation, clear water and golden sand, get ready for a moment of relaxation on the Valencian coast.
Are you going to visit them all this summer? Remember to take a break at noon to enjoy the authentic paella.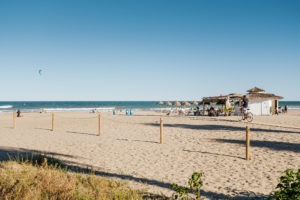 A magical stay
Sunrise overlooking the sea is a privilege! The 5-star Hotel Balneario Las Arenas allows you to live a premium experience in a spectacular location in front of the Cabanyal beach, also known as Playa de las Arenas.
Formerly a luxurious spa where the Valencian high society gathered, it is now a magnificent resort where you can relax in a suite with a large terrace and beautiful views of the sea, recharge your batteries in the spa circuit and treat yourself to personalized treatments to pamper your body.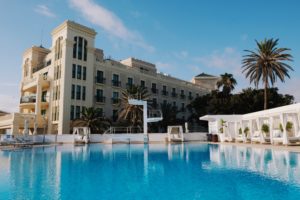 Nautical baptism
Close your eyes and imagine yourself in the middle of the Mediterranean aboard a private sailboat, with the sea breeze caressing your face and the sun's rays tanning your skin. Great feeling, isn't it?
Live it in first person with this Unique experience. You will depart from La Marina and an expert skipper will take you on an excursion along the Valencian coast. Includes a drink to toast to the unforgettable moments you are enjoying in València.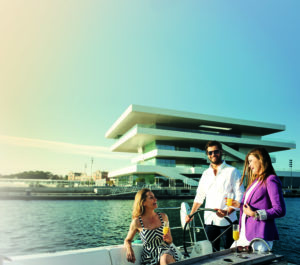 Pure adrenaline
If you are more into action and sport, we have the perfect experience for you! Feel the adrenaline running through your veins as you ride a jet ski or jet ski through the waters of València. Accelerate and glide over the crest of the waves, you will experience an incredible feeling of freedom.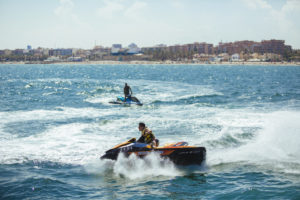 In short, summer is a perfect time to visit València and, with Unique experiences, you will get the most out of your stay in the city.