Fashion shops that you will only find in Valencia.
Discover a selection of shops in the centre of València that offer the best souvenir: a renewed look.
Would you like to take a souvenir home from the city?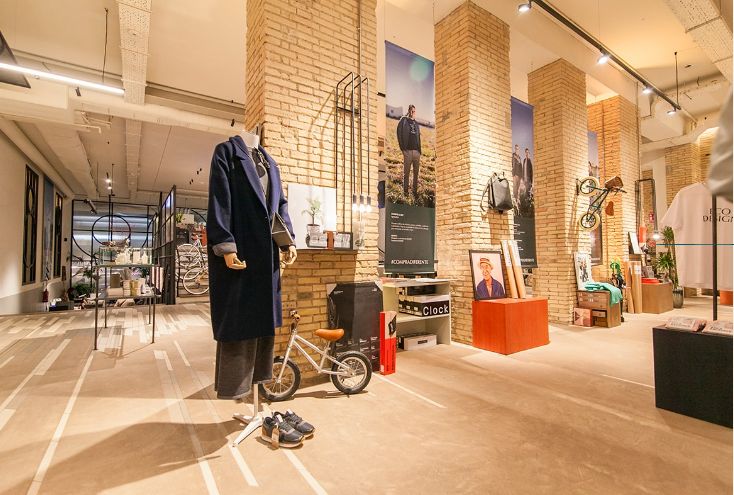 Then this shopping route will interest you. We will take you shopping so that you don't miss out on these hot tips that only Valencians know, and you will also enjoy the views along the way.
Sombreros Albero
We start right in front of the Plaza de Toros, the bullring of València, so you can easily find your way around. Exactly there, the shop of Sombreros Albero has seen many years the city grow; a shop with all kinds of hats, berets and caps. The shop window will attract your attention with its lifelike look, and you will want to enter and see what stories it has to tell you. It offers a wide range of accessories to complete your look and get you back on the road with a new look. But don't get lost: when you step out onto the street, look for Calle Ruzafa, where the next shop on the route awaits you.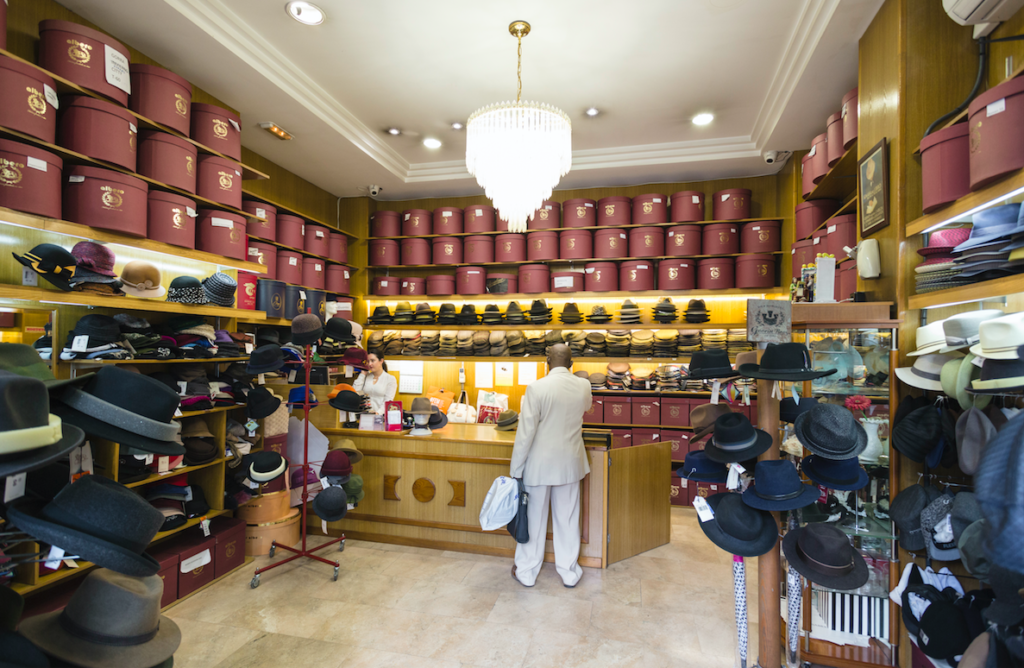 El Vestidor Vintage
In this chest of antique treasures, you will find, as they define it, the "already beloved vintage luxury". If you enjoy looking for the stylish and retro pieces that deserve to be saved to accompany you in their second life, take the time to browse through the wide range of luxury brands that El Vestidor Vintage offers. Accessories also have their place in this special shop: items such as bags, earrings or spectacular brooches that you don't know if you will ever see again in another city. When you have finished your walk through the past of luxury fashion, walk down Gran Vía towards Calle Pizarro, where the next stop is located.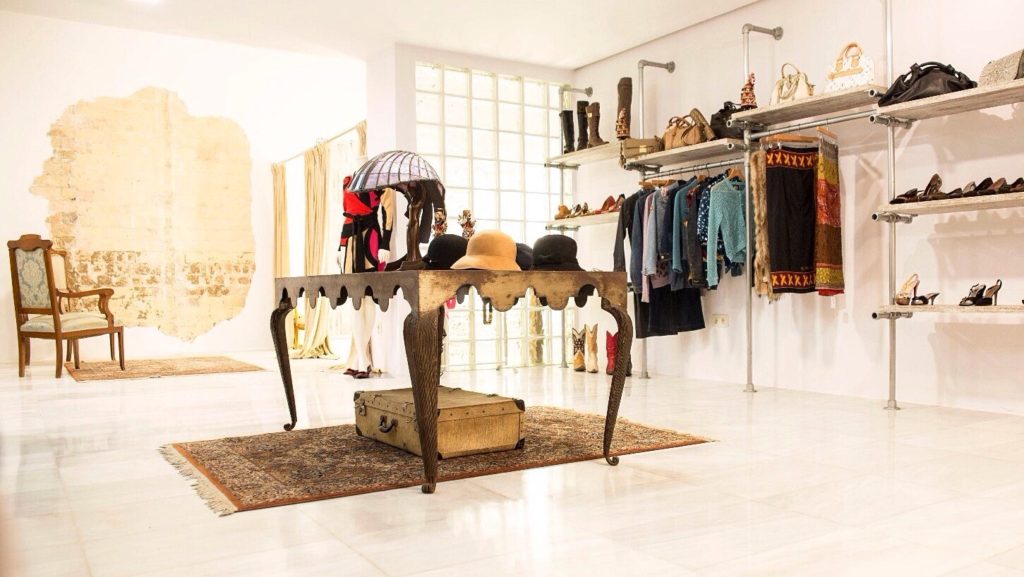 SondeMar
Upon entering this concept store you will be captivated by a Mediterranean atmosphere. Everything is arranged so that you can enjoy the feeling of lightness and freshness in your appearance and in your home. Yes, even at home, because you will find not only fashion items, but also household goods, candles and fragrances, accessories for your kitchen… Because a lot is known about this in this shop, which invites you to stay a little longer and discover its wide range of products. Everything you want to see in your home or wardrobe to remember how comfortable you felt during those days of holiday in València can be found here. And if you feel hungry at this time, the timing is perfect, because in one of the parallel streets, Isabel la Católica, is our end of the route with cafeteria included
Poppyns
Once in Calle Isabel la Católica, we enter Poppyns, a place where there is always something going on and where you can do a different kind of shopping. Since this space has been opened, there have been lectures, workshops, acoustic concerts and much more. In this shop and  its quiet and cool cafeteria, you will find all the items you need for every aspect of your daily life: jewellery of new, handmade brands, stationery so special that you will be sorry to use it, shoes made of recycled materials or pieces of ceramic moulded within a kilometre. Its size is impressive to be in the heart of the city and its interior will make you forget for a few moments what you are really looking for.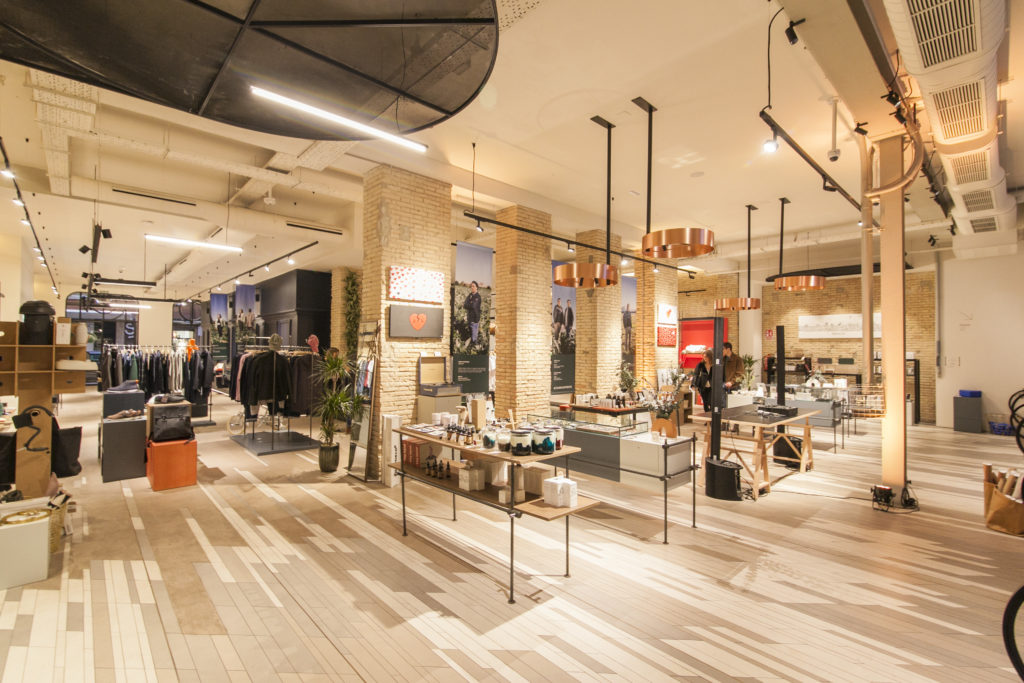 If you have satisfied your hunger for fashion with this shopping route and want to find something different, you can continue with the Gourmet Route in València.