Must-visit unique green areas and gardens in Valencia
Valencia is brimming with charming gardens, parks and green areas. They are spaces with a wealth of botanical, aesthetic and even artistic value, unique and inspiring places where tranquility, colour and the smell of nature blend harmoniously into the environment.
Some gardens date back to the 18th or 19th century, others are more contemporary; however, all are the result of meticulous landscape designs in which the verdure of nature, avant-garde architecture, technology, visitor comfort, protecting the environment and preserving history all come together.
There is a reason why Valencia is the current European Capital of Smart Tourism 2022. So, here is a run-down of the city's must-visit unique gardens.
Monforte Gardens
Monforte Gardens, declared "National Artistic Garden", is a portrayel of the wonderful architecture used in nature, the neoclassical style in all its splendour.
In these gardens, you will see for yourself how each space you come across represents a scene that, together, are part of an incredible journey, as if it were a great play: a mansion among the trees, more than 30 hidden statues, hedges that form labyrinths and other geometric figures, trees planted in groups to create unique and harmonious configurations…
It is a garden with an idyllic atmosphere, inspired by the landscape paintings dating back to the Baroque period, with fountains, bridges, sinuous ponds and splendid paths surrounded by nature. And all this in the heart of Valencia; it is a must-visit.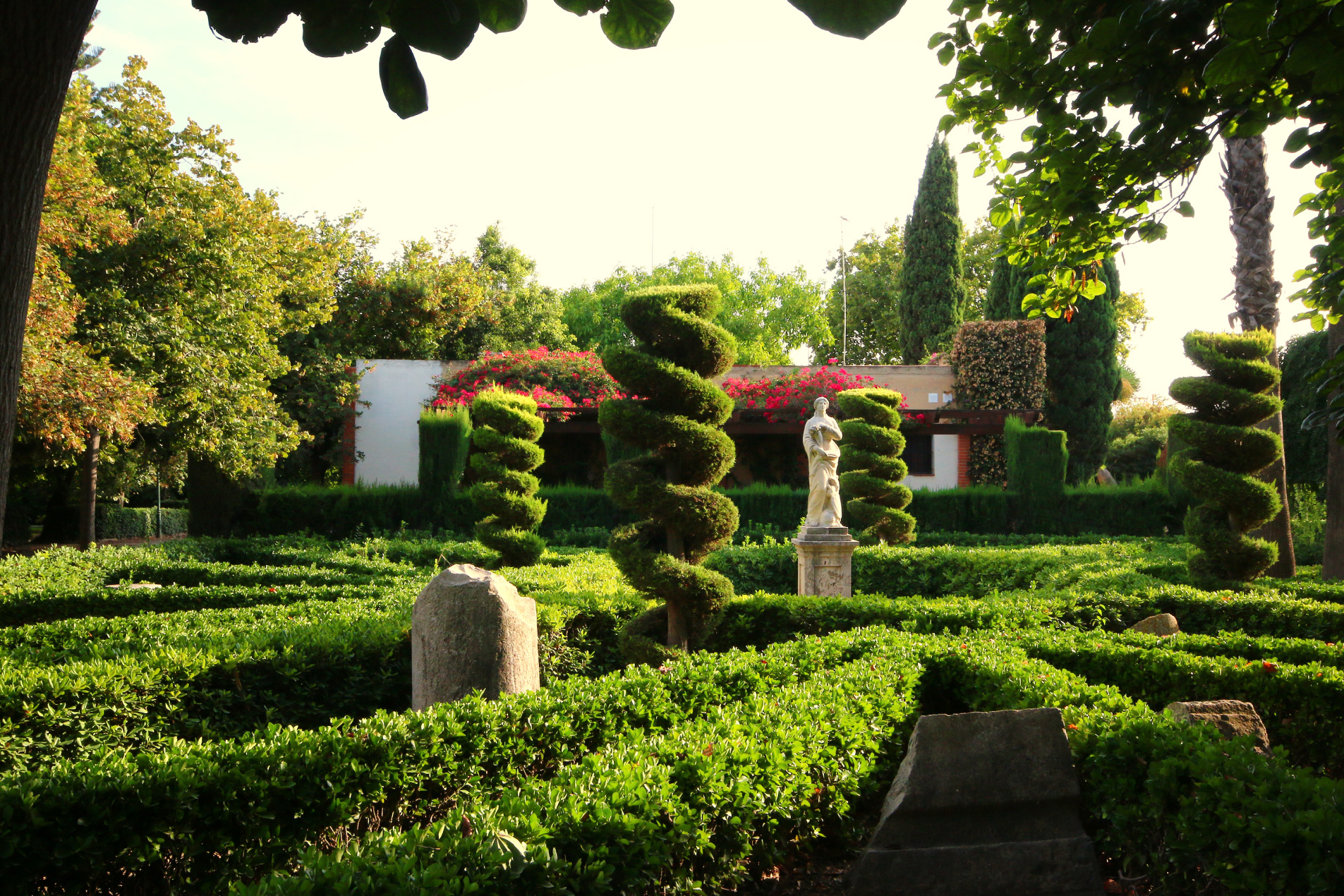 Turia Gardens
This is one of Spain's largest urban gardens. Built on the course of the imposing and ancient Turia River, it has more than 9 km of green areas that cross the city, which you can walk through and enjoy from start to end with its wide range of sports, entertainment and cultural areas.
Turia Gardens have a breathtaking landscaped design, brimming with pine trees, fountains, bridges, orange trees, ponds, palm trees, rose bushes… all masterfully and uniquely arranged to capture and pay homage to the riverscape that formed the route of the waters of the Turia at its best.
Visiting the Turia Gardens also means enjoying Parque de Cabecera, renting rowboats to row around the ponds, cycling along the paths, visiting the City of Arts and Sciences, Palau de la Música, the Bioparc, Oceanogràfic etc.
It is a Unique experience where nature, culture, history and modernity come together.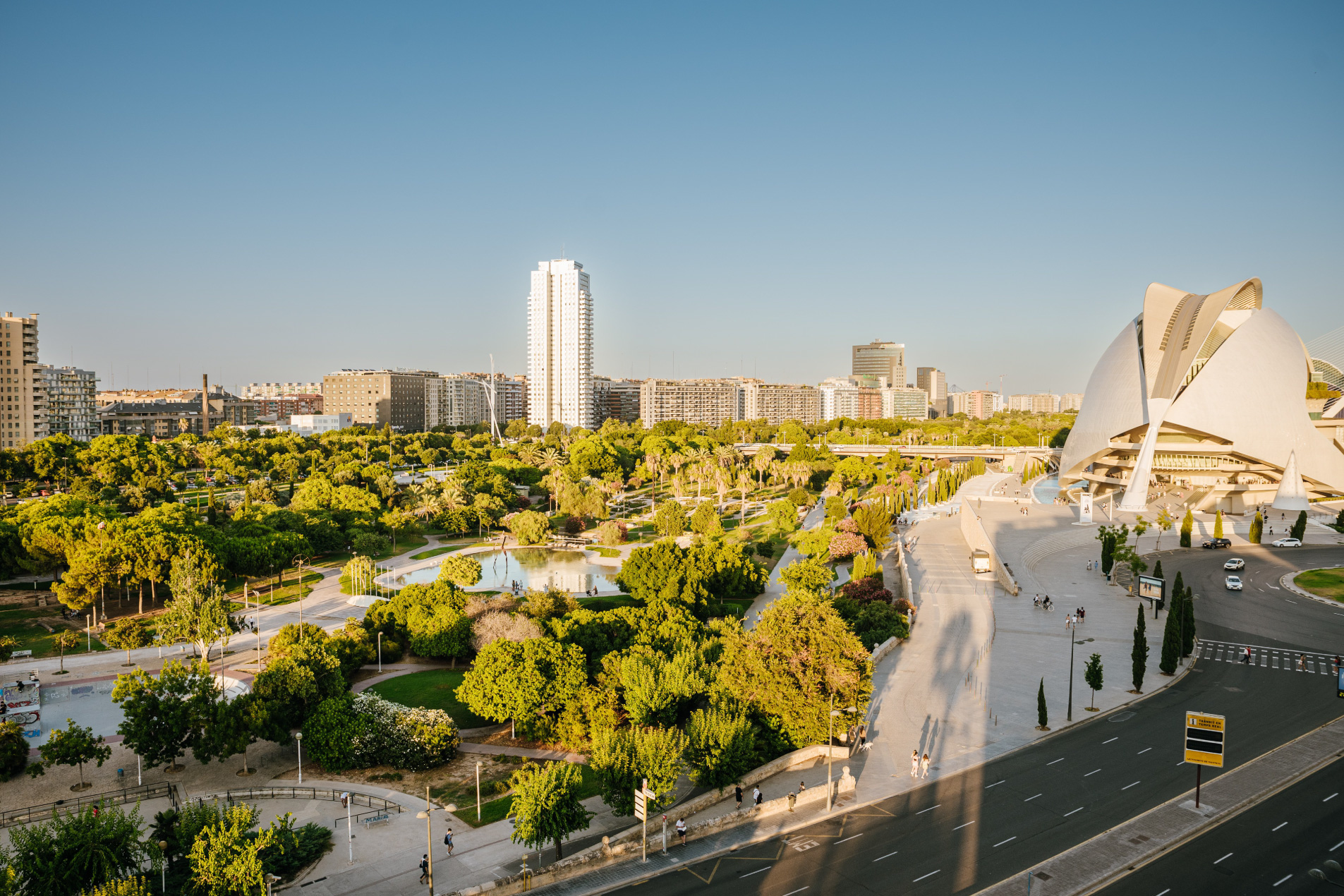 Royal Gardens (Viveros Gardens)
Viveros Gardens is one of Valencia's most iconic and stand-out green areas.
Dating back to the 11th century, it recreates different spaces with different styles, accompanied by beautiful and well-tended rose bushes, fountains, dreamlike ponds, numerous and centenary trees with valuable botanical characteristics and a rich historical past. These characteristics have led it to becoming part of the Monumental Arboreal Heritage of the Valencian Community.
This garden is also home to the Museum of Natural Sciences, has more than 2,500 specimens of trees and plants and is a permanent exhibition and open space for a wide array of architectural elements of incredible value, such as the façade of the Convent of San Julián or the façade of the Palace of the Marquis of Jura Real.
It also has numerous incredible sculptures, marble works, such as "Despertar", "Adolescente", "Al Agua", "Furia Durmiente", as well as others in stainless steel such as "Ausias March".
It is a special place with an interesting layout, to walk, rest, read a book, enjoy the peace and quiet, as well as to go on a family walk with the little ones.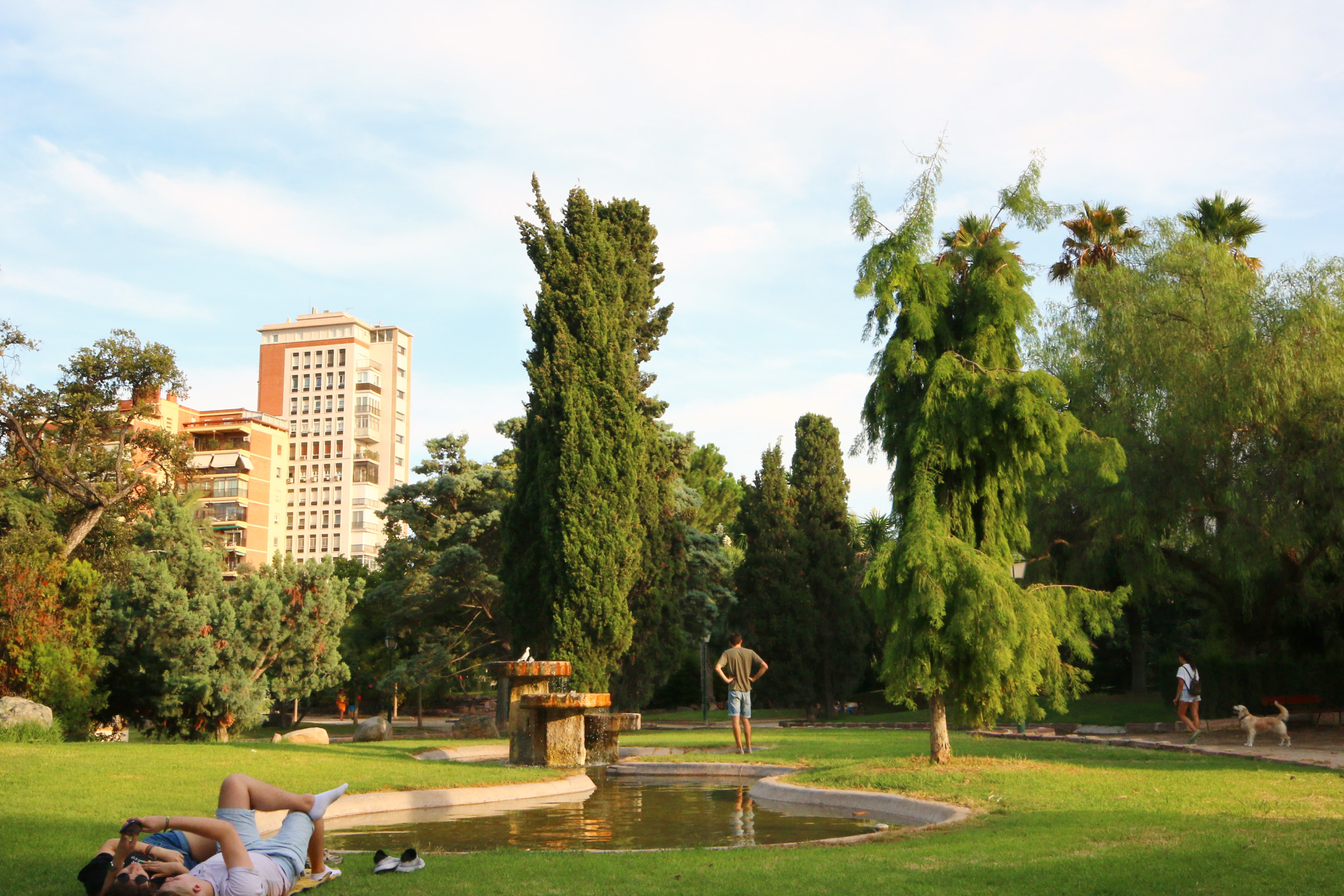 Another green area to visit in Valencia is the Botanical Garden, a living museum in the city's historic quarter, Hespérides Gardens, where the nymphs watch over the gold "oranges" or the  Central Park designed by the landscape designer Kathryn Gustafson.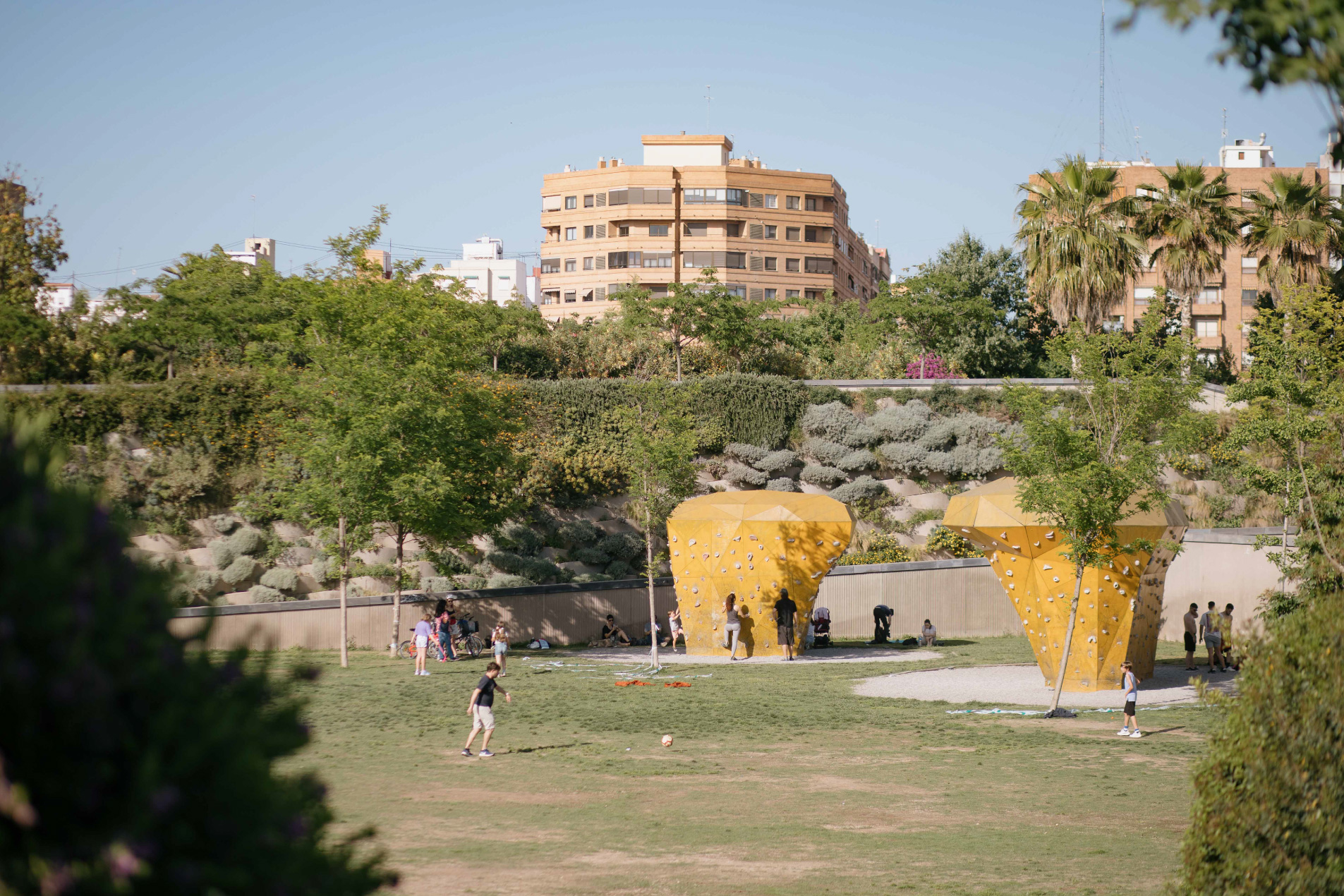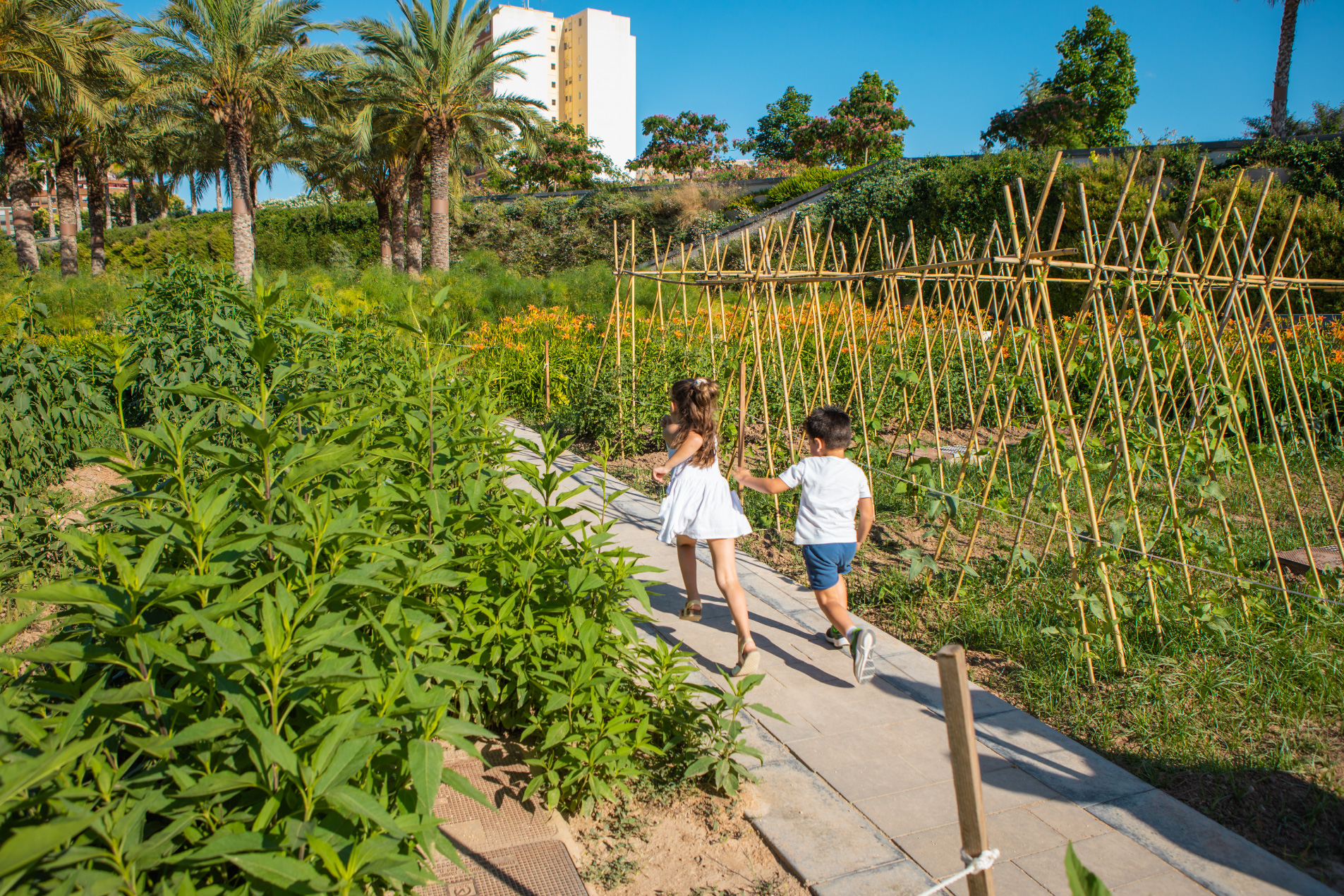 Valencia, which has become an accessible and sustainable city, has succeeded in creating an exclusive and smart experience for visitors and residents alike, which is not only calling out to be discovered, you'll want to keep coming back.
What are you waiting for to have a Unique experience in Valencia? We're waiting for you!