Plans for an incredibly UNIQUE Easter
Without a doubt, Easter is a special time to forget about the routine, a time to rekindle the desire to live unforgettable experiences, to visit inspiring places, to discover unique destinations, to enjoy the beauty of new landscapes, to experience another culture and to taste its most emblematic dishes. València can give you all this and more.
With more than 2,000 years of history, València boasts a spectacular historic quarter where a plethora of cultures intertwine, magnificent modern architecture, museums, cultural centres, world-renowned cuisine… and the everlasting company of the Mediterranean sea that offers unbeatable views and idyllic beaches.
That's why today we want to give you a heads up on what to see in València so you can make exclusive plans for a UNIQUE Easter.
Plan 1.  Experience the Semana Santa Marinera de València.
Do you know about the Semana Santa Marinera? In València we celebrate our passions and traditions in a unique and very Mediterranean way with processions next to the beach. One of the best experiences would be to go to the Cabanyal neighbourhood to discover this celebration.
The origin of the Semana Santa Marinera dates back to the 15th century and the ancient fishermen who lived in this area of the city. Nowadays, it is considered a Festival of National Tourist Interest due to its originality, authenticity and roots in the city. You can discover the events programme by clicking here.
And if you want to complement this plan, we recommend you give it a touch of flavour with the most typical Easter recipes in València: grilled sandwiches, Valencian ratatouille (titaina de tollina), cod croquettes, Easter cake… Yum yum!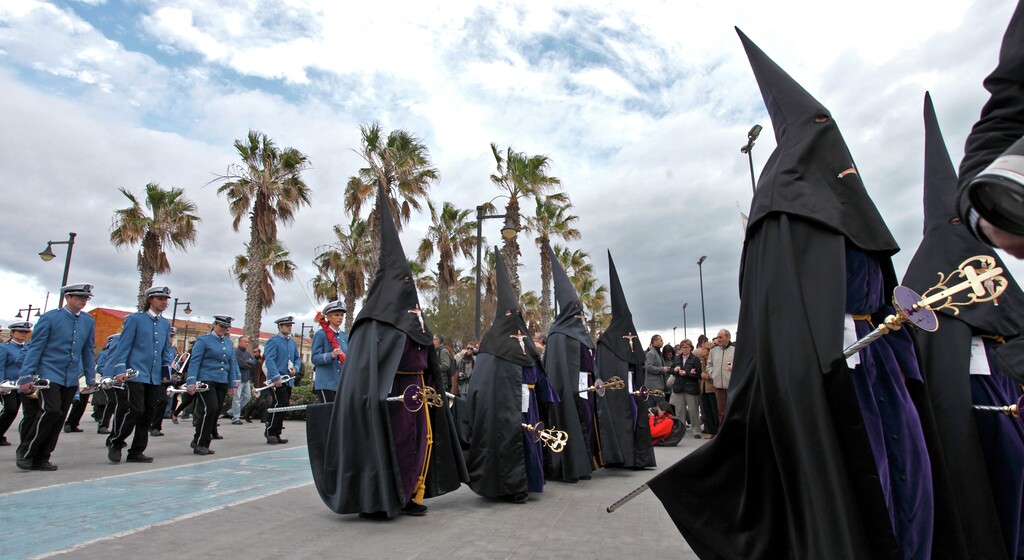 Plan 2.  Get in touch with natural beauty
An unmissable experience involves a visit to the Albufera Natural Park in València. It is a piece of paradise, a place where landscape and biodiversity come together to captivate the spectator. Its lagoon connected to the sea and rice fields create an extraordinary landscape.
Make the most of the boat trip on the lake, where you will experience truly magical moments, especially at sunset when nature will provide you with some dreamy views.
You can visit El Palmar by boat or by road. It is a fishing village surrounded by canals which the boats pass through. There you can still see the old and famous barracas, houses with a very peculiar architecture, which were built using natural materials.
You can round off your UNIQUE experience in El Palmar by trying one of the best Valencian paellas in the world.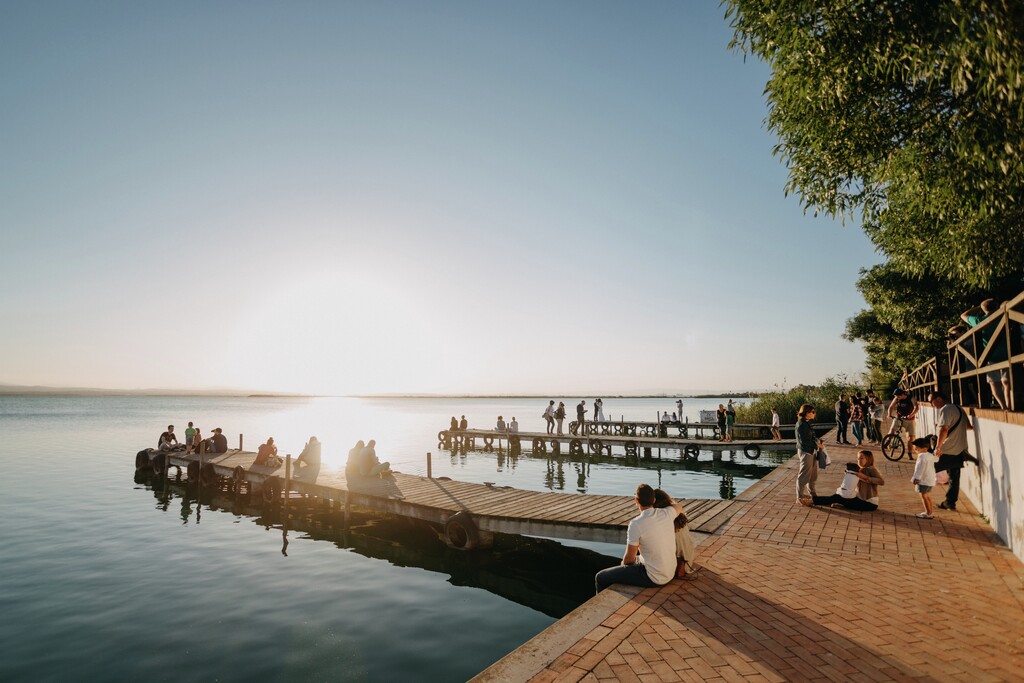 Plan 3.  A fascinating experience for the kids
One of the best plans in València if you have children is to visit the Oceanográfic, the largest aquarium in Europe. They will be delighted and will have unique and fascinating experience.
This magical aquarium has an avant-garde architectural design in which the main marine ecosystems of the world are on show in different buildings, with more than 45,000 living creatures. The exhibitions place an emphasis on a very scientific and educational approach.
The kids will love taking a walk through the long underwater tunnel where they will see different sea species.
If you love the sea and snorkelling,  enjoy being immersed and experience the excitement of swimming amongst marine biodiversity.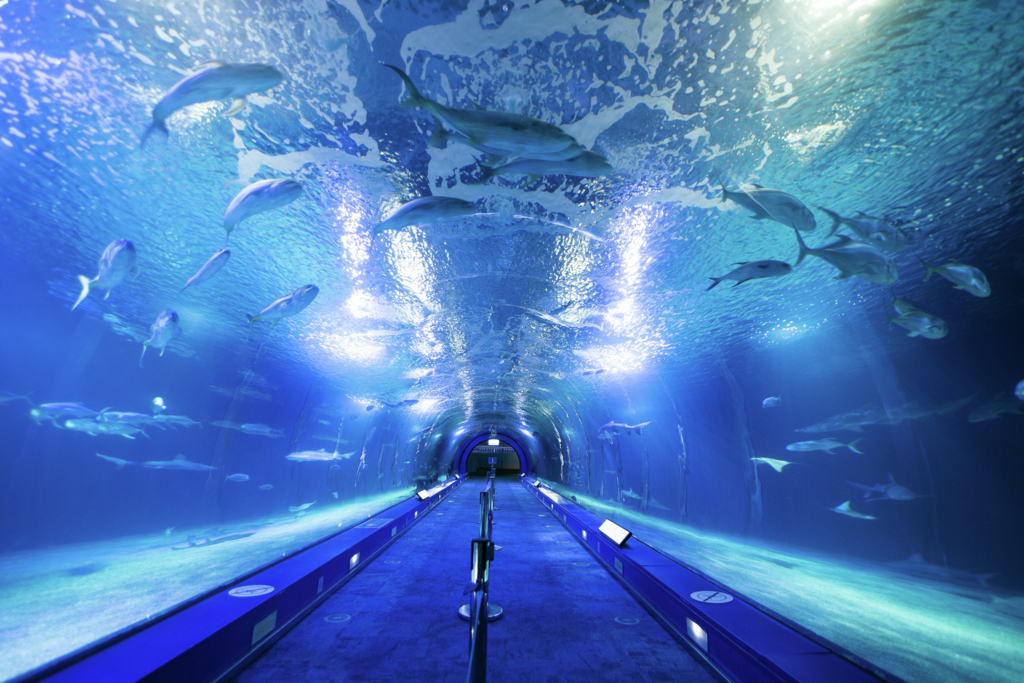 Plan 4.  A UNIQUE walk around València's historic quarter
Another top plan when visiting València is to visit one of the best historic quarters in Europe, where the art and architecture of the Roman, Muslim and Visigothic cultures blend together.
You must visit the Church of San Nicolás de Bari and San Pedro Mártir. There you will be entranced by its gothic style and the ribbed vault in its central nave. The whole interior is beautifully decorated with baroque-style elements and fresco paintings of the lives of these two saints.
This church has been named the "Sistine Chapel" of València thanks to its exquisite painted art on walls and ceiling.
Another fascinating and historical place to visit in València is La Lonja de la Seda. A gothic architectural work with more than 500 years of history. It has the outstanding Salón Columnario, which has 24 columns and each reach an impressive height of 17 metres. Its ceiling is vaulted and made of wood, showing exceptional artistry.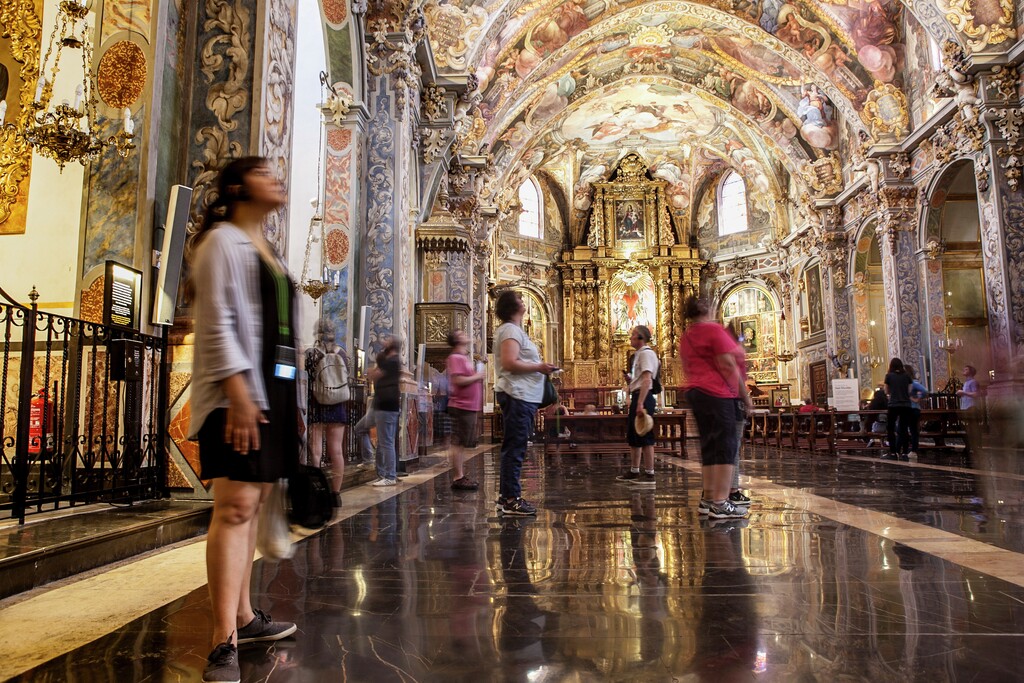 This Easter could be truly fascinating. A UNIQUE moment in València is awaiting you… it will be an unforgettable experience.