Experience a unive craft immersion in Valencia
If you are the type of traveller that loves to really get under the skin of a city, don't miss our recommendations for activities that make for an unforgettable holiday in Valencia.
Visiting Valencia is a unique holiday proposition that will offer surprises around every corner, offering a huge range of cultural, leisure and extraordinary gastronomy activities. Valencia delights us with its rich offering of arts, modern and historical architecture, an unmistakable climate and a unique natural landscape between the sea and the mountains. You can also enjoy a Wellness plan if you are looking for rest and relaxation.
We want to share with you some recommendations on the craft products not to miss – they will make you fall in love with the city even more.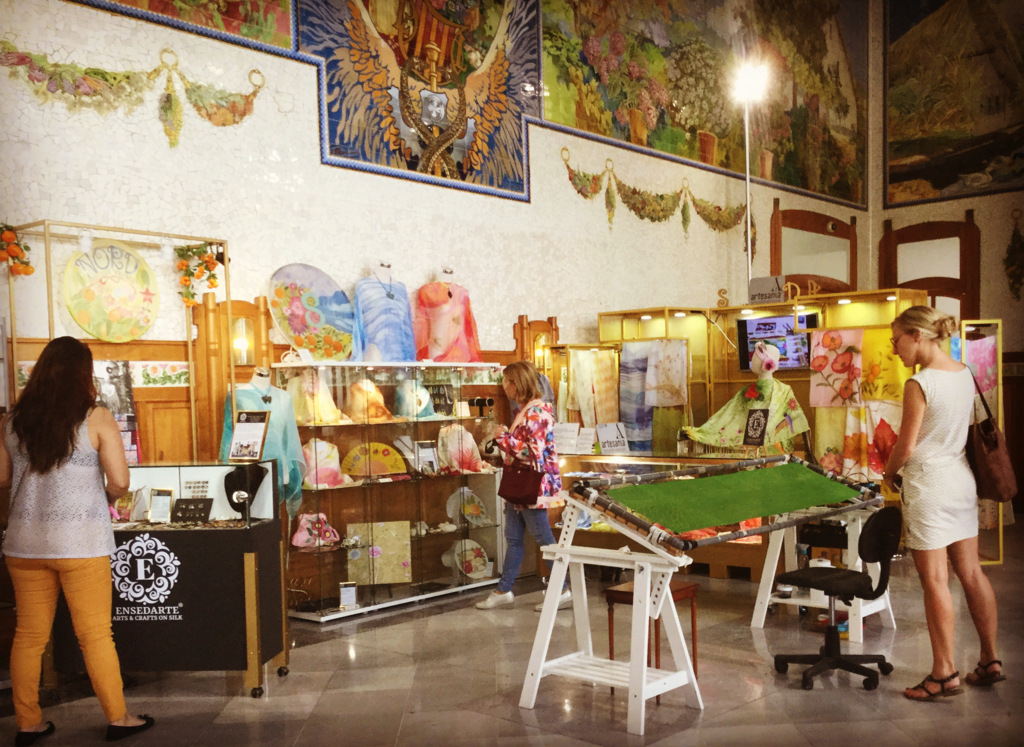 THE ART OF THE FANS
One of the many Valencian handcrafted products is the fan, a 100% handmade product that is an icon of Spanish culture. In the 18th century the Guild of Master Fan Makers was established, who until now offer a guarantee for the design and manufacture of fans. Both the Guild and the Real Fábrica de Abanicos de Valencia worked together to develop the fan industry that inspired other cities in the country. Valencia is one of the main fan manufacturing cities in the world, manufacturing fan structures from various different types of wood, and using other craft techniques such as filigree. The 'enteladoras' that attach the fabric to the structure of the fan by hand, the 'calador', who specialises in the detailed filigree, and the painters who works their magic on the fabric, make this activity a unique Valencian tradition.
In Valencia, you can get to know one of the most emblematic houses of the Spanish fan, Abanicos Carbonell. This family factory boasts over 200 years of history, where you can discover a wide variety of hand-painted and covered fans for a family that has worked to create unmatched designs for generations.
Surprise yourself with the work of three generations at Abanicos Vibenca, which has been capturing the attention of those who know this wonderful trade since 1910. This pioneering family managed to attract the attention of people in the streets, creating paintings while the public watched them and encouraged people to learn more about this profession.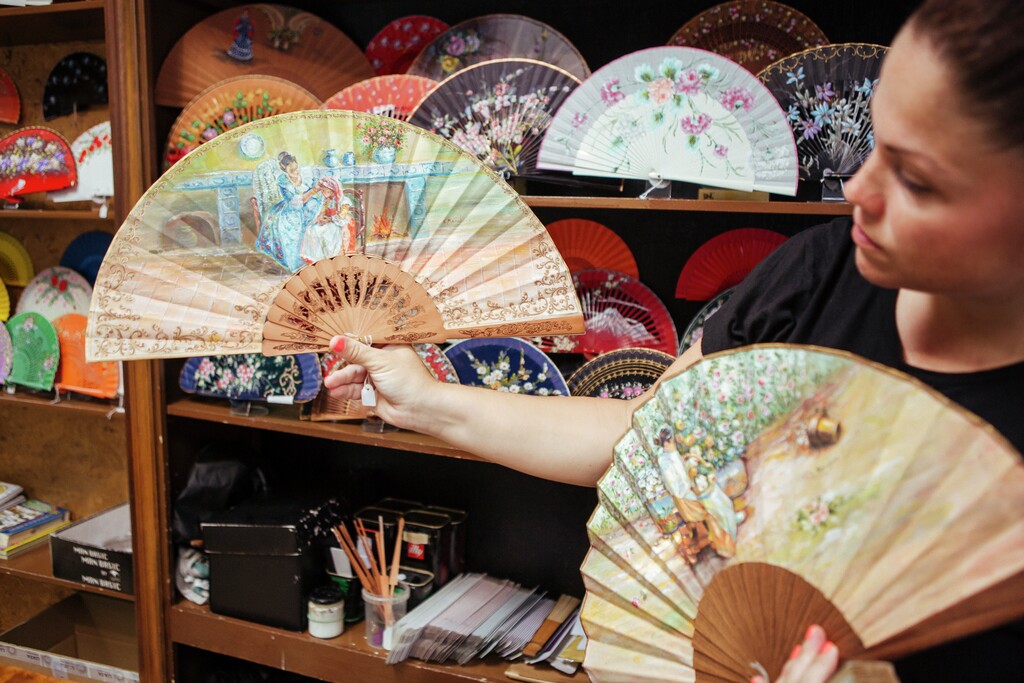 GET IN TUNE WITH YOUR CREATIVE SIDE 
Another way to delve into the roots of Mediterranean culture is through handcrafted ceramic pottery. The origins of this in Valencia date back to 1237, when King Jaime I made a gift to the Aragonese knight, Artal de Luna, from the villages of Paterna and Manises. Ceramic crafts began to develop from this time. In 2019, Arturo Mora was awarded the prize for traditional ceramics at the Talavera International Ceramic Biennial and at the Valencian Community Craft Contest with his ceramic technique of metallic reflection. In the 18th century, the Real Fábrica de Loza de L'Alcora was established, where new techniques and designs were born, and which continues to innovate today.
Ana Illueca shapes social identity with pieces that combine history and the present day. Not only will you be captivated by the creations of this professional ceramics craftsperson, you will be able to enter into a craft experience through her workshop, where you can learn about different techniques using clay, and learn to make the piece of your choice. Don't worry if you have never tried this activity before, this workshop requires no prior experience!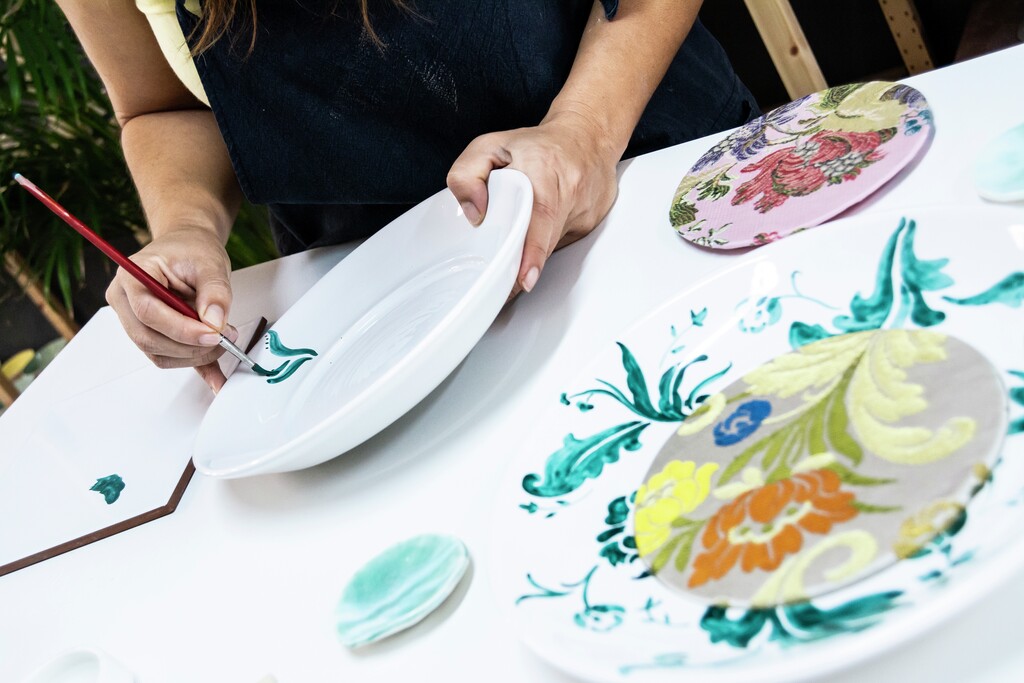 If you would like to discover contemporary ceramic techniques, María de Andrés, who moved her workshop to Valencia in 2020, has a workshop offering an exhibition of modern sculptures and a range of classes in which her students create ornamental and profitable pieces.
An experience not to be missed!
SILK PAINTING FOR BEGINNERS 
This year that Valencia is the World Design Capital leads us to commemorate one of its oldest techniques, that dates back to the 19th century. One of the most popular methods is reserve or contour, which can be used with paraffin, gutta or hot wax. There are many ways to paint on fabric, but the most important thing is the use of vivid colours that stand out against the colour of the fabric.
If you fancy an immersion in textile techniques, Ana Escamilla from Ensedarte is the perfect artist to guide you through her courses, as she offers an exclusive experience for your enjoyment that does not require any prior knowledge. Check out her collection on her website where you can order custom designs such as bags, shawls, fans, masks, scarves and even custom orders designed by this extremely talented artist.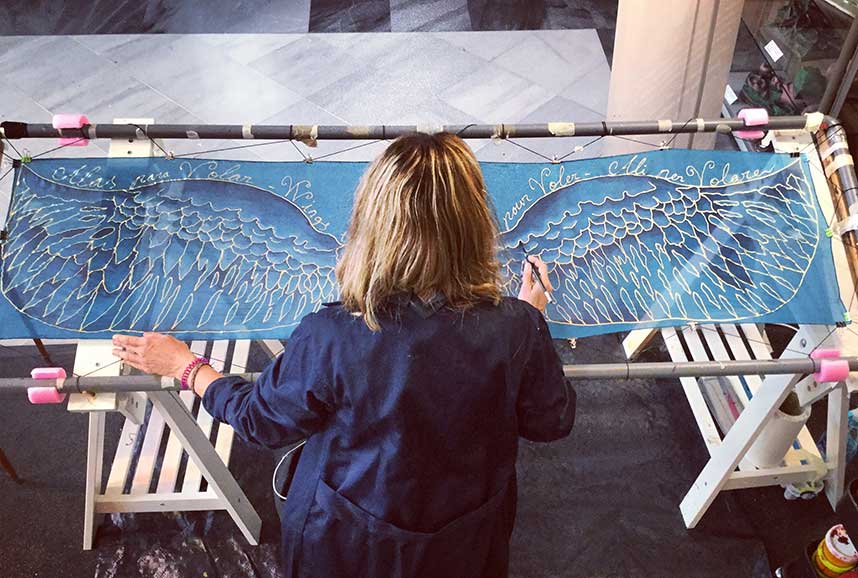 ENTERING THE VALENCIAN GOLDSMITH CULTURE
Taking a walk through Valencian history, the Fallas have had exclusive handmade pieces that accompany their clothing, such as combs and headpieces, jewels that have been made since the 18th century. Goldsmiths have managed to transform jewellery into a true art that has transcended time with techniques used on gold, silver and all kinds of metals. Among them, the laminate, the alloys and the lost wax method. The techniques that bring the art to these creations include the filigree, made with fine metal threads, and the inlay, used with chisels and stampers, to give the pieces the ideal shape.
If you like to collect exclusive souvenirs, you can book an appointment at Orfebrería Peris Roca. This is a goldsmith studio with over 100 years of experience, specialising in pieces made for traditional Valencian clothing. In the workshop you will find exceptional pieces such as jewellery for weddings and ceremonies, in addition to traditional combs, which are a complement to traditional Falleras costumes. You can also order customised designs.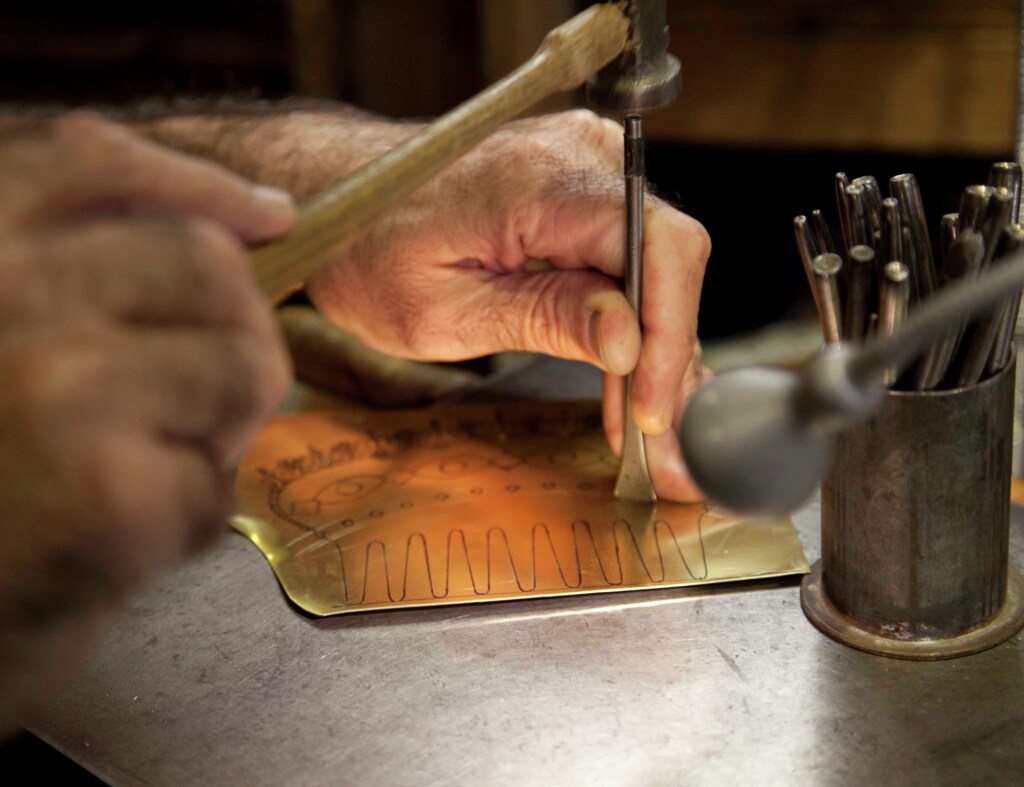 If you decide to participate in one of these exclusive experiences, share it with us by tagging us in your social media posts @uniquevlc.