Unique spaces for congresses or business events in Valencia
As we are such a unique, city, we always want to maintain the high standard and offer you truly original spaces, even if you are not coming on holiday but for a congress or business meeting.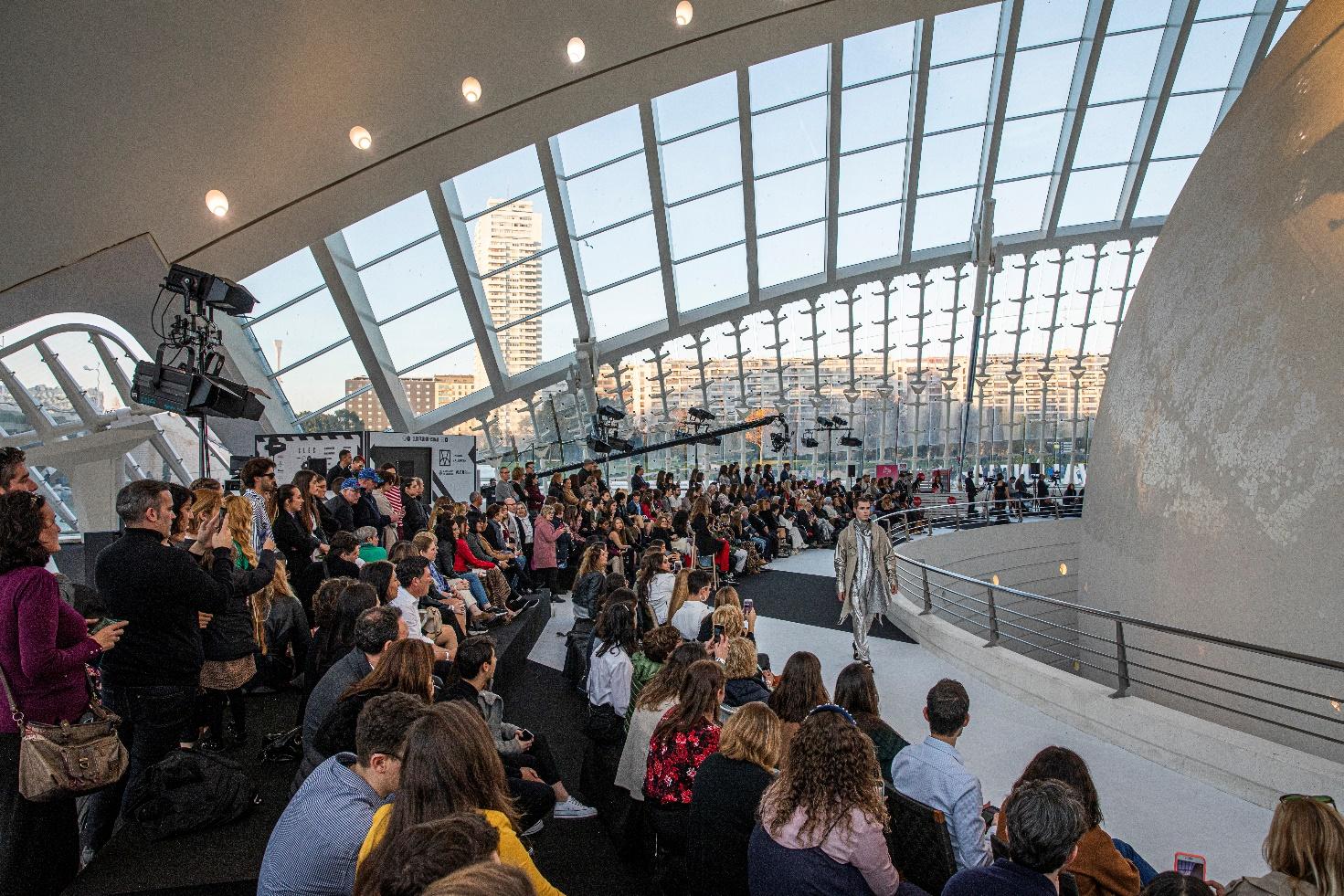 Many people come to Valencia thinking about a beach holiday next to the city, getting to know historic Mediterranean sites and eating as if it were their last. And the best thing is that you can continue doing all this even if you are not on holiday but celebrating your professional event. Valencia's climate allows you to perfectly combine labour days with moments of leisure, discover culture or practice sports in the Jardines del Turia Park. But let us remain professionals and visit the places where you can hold your congress or business meetings.
Ciudad de las Artes y las Ciencias
The building complex, which has become the most futuristic icon of Valencia, offers various opportunities for the use of its facilities. Each of these magical spaces, which allow you to look up with your mouth wide open, can be made available for a tailor-made event: the Umbracle, the Hemisfèric or even the outside promenade of the Palau de Les Arts.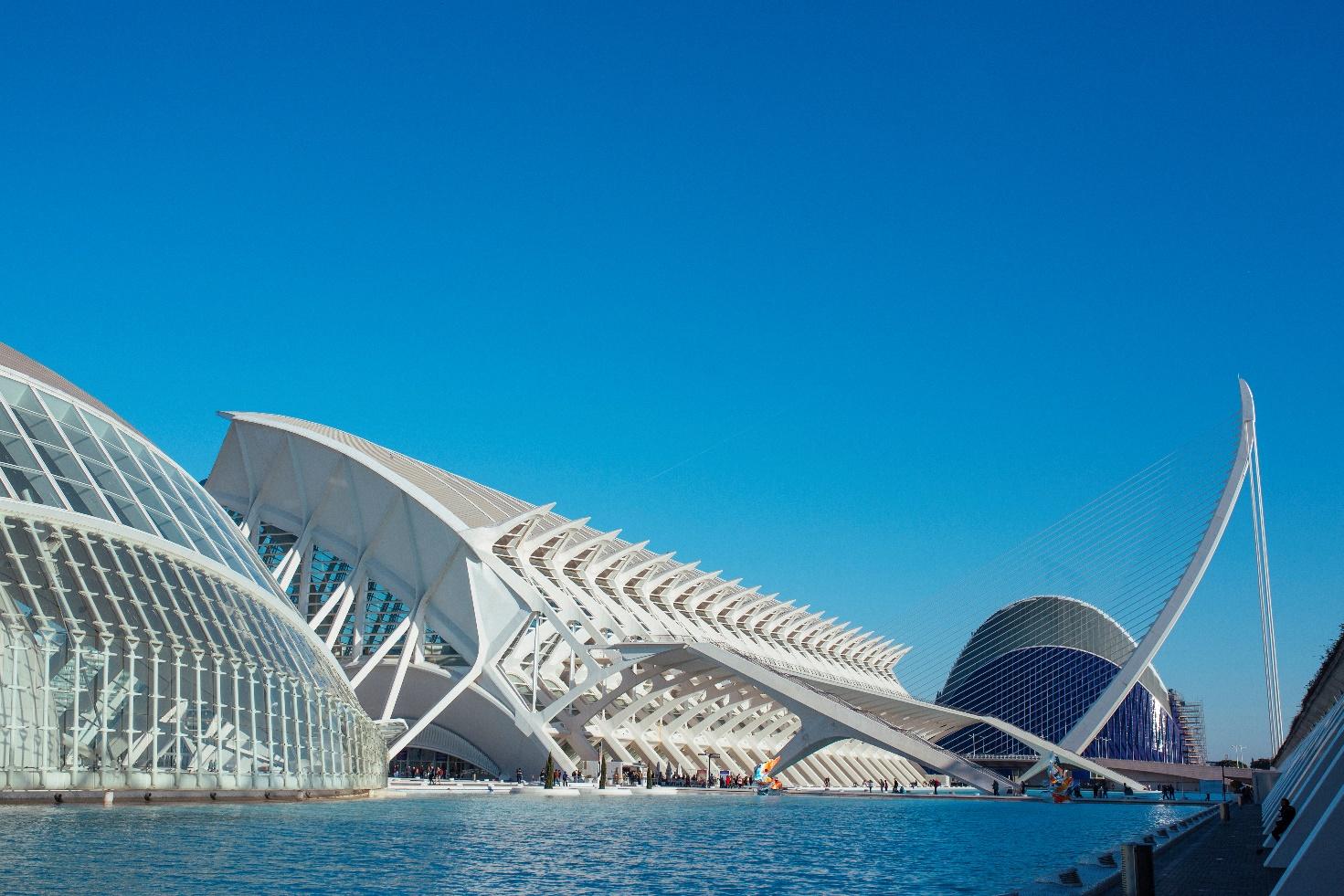 Palacio de Congresos
(Conference Centre)
Although it is a building initially designed for this kind of event, it is not just any building. The Congress Centre, designed by the renowned architect Norman Foster, was chosen as the best congress centre in the world in 2010 and 2018 by the AIPC (Excellence in Convention Centre Management), and has a photovoltaic roof that made it the first self-sufficient public building in the city.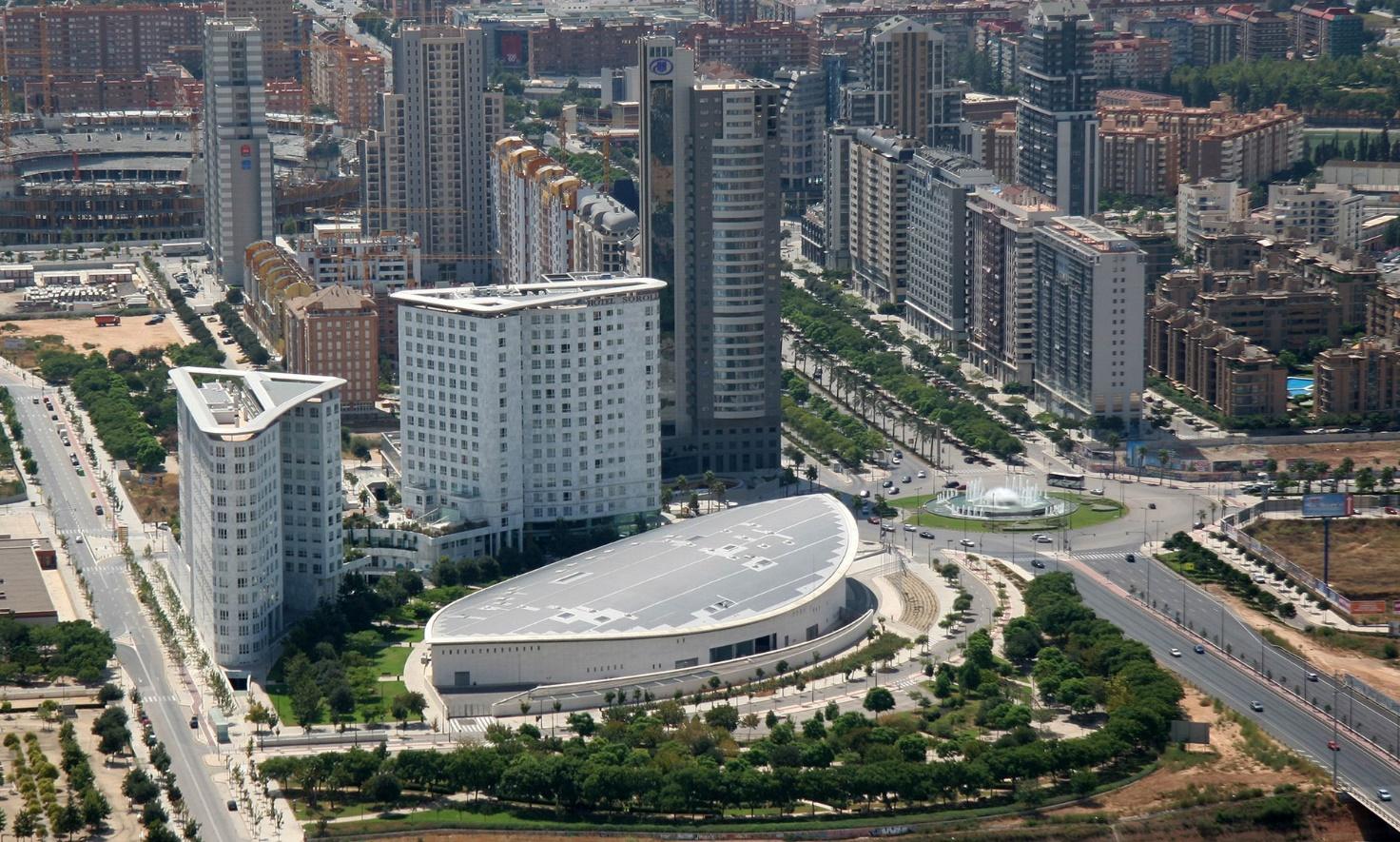 Oceanográfic
In this large aquatic complex there is an underground restaurant where you can dine surrounded by a huge aquarium. But this is not the only unique place in this centre for the marine fauna. For example, the last edition of the TEDxCiutatVellaDeValència speeches were held in the Mar Rojo Auditorium. The stage of this conference hall has the peculiarity of having a huge aquarium as background. Can you imagine a more magical place to attend a presentation?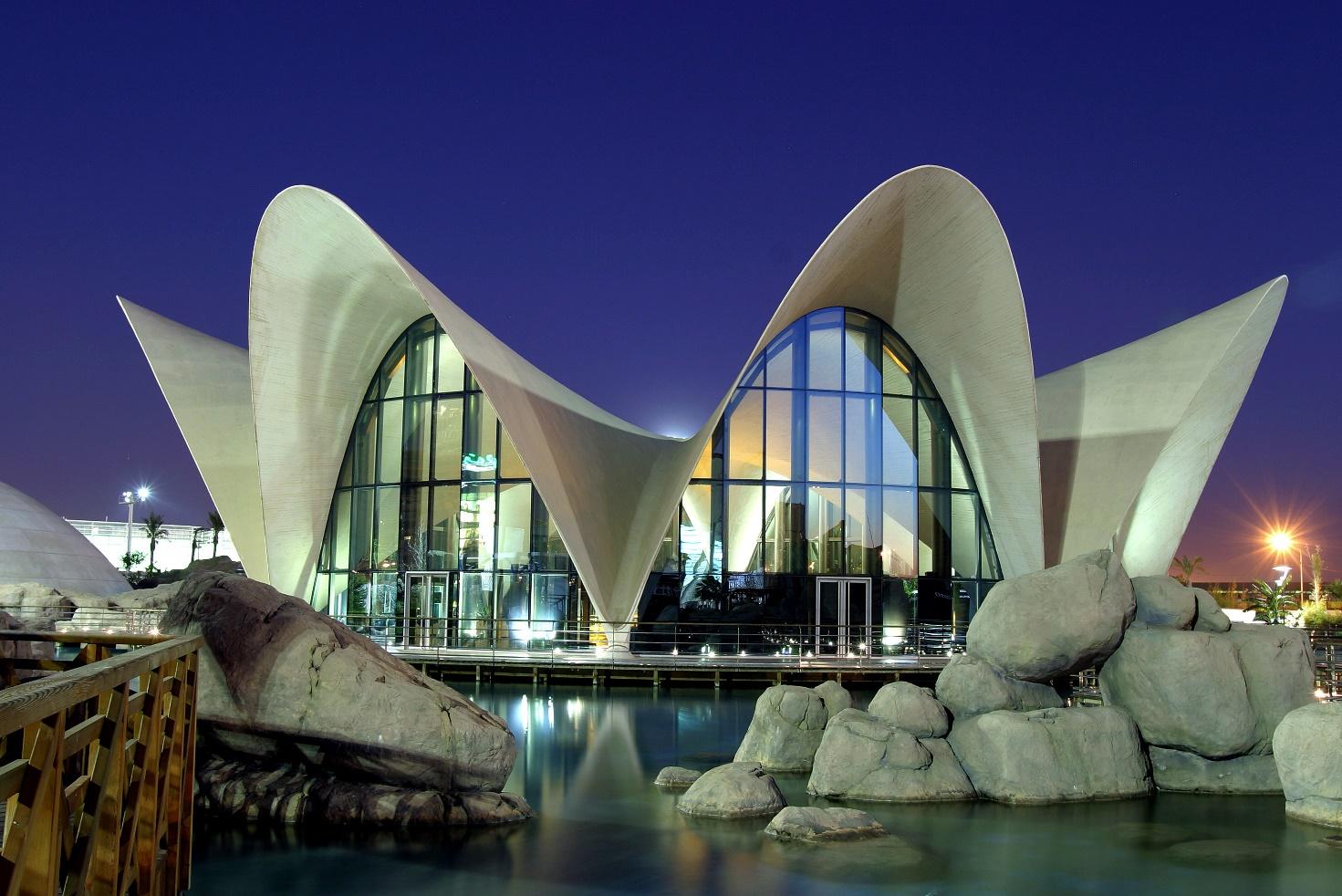 Feria de València
The Valencia exhibition centre, located on the outskirts of the city, is one of the 10 largest in the world, with 231,000 square metres of covered exhibition area. It is one of Spain´s most modern fairgrounds.During the last phase of the works, a large glass and metal dome was added, which stands out horizontally over the building and became the new face of the fair, a face that looks like a spaceship looking to the future.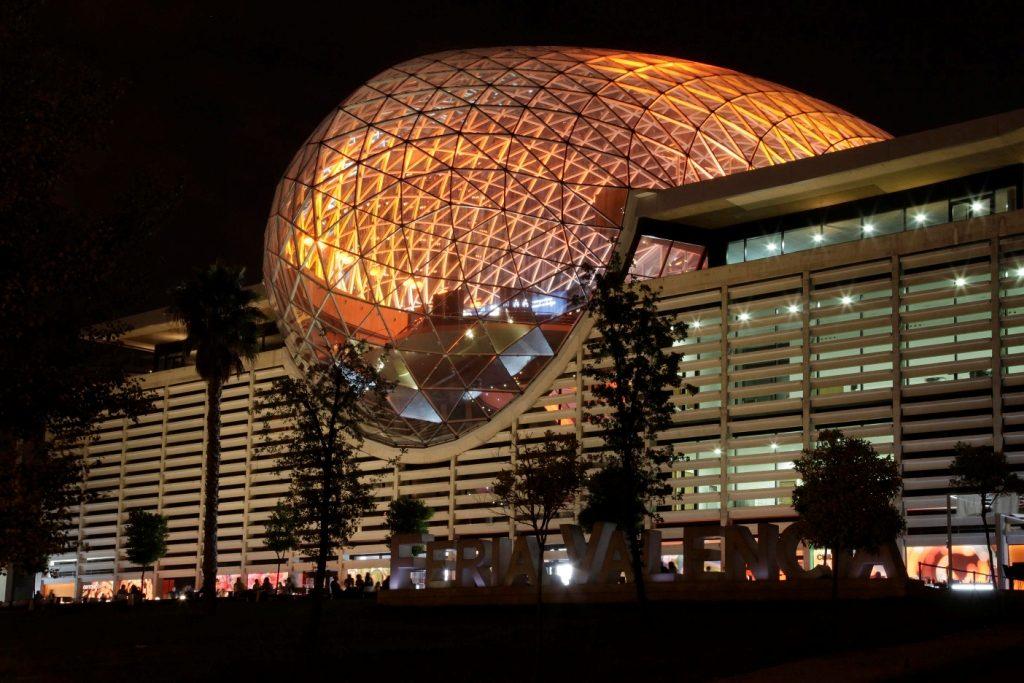 Veles e Vents
In this building, named after a poem by Ausiàs March, you can hold a professional event overlooking the sea. And we are not talking about a thin blue line behind some buildings, but rather that you are at the front line of the sea in the Marina de València, the maritime complex that combines port functions and leisure activities for all kinds of visitors. Veles e Vents is a spectacularly designed building with several floors and different halls and rooms to meet the needs of your event or congress.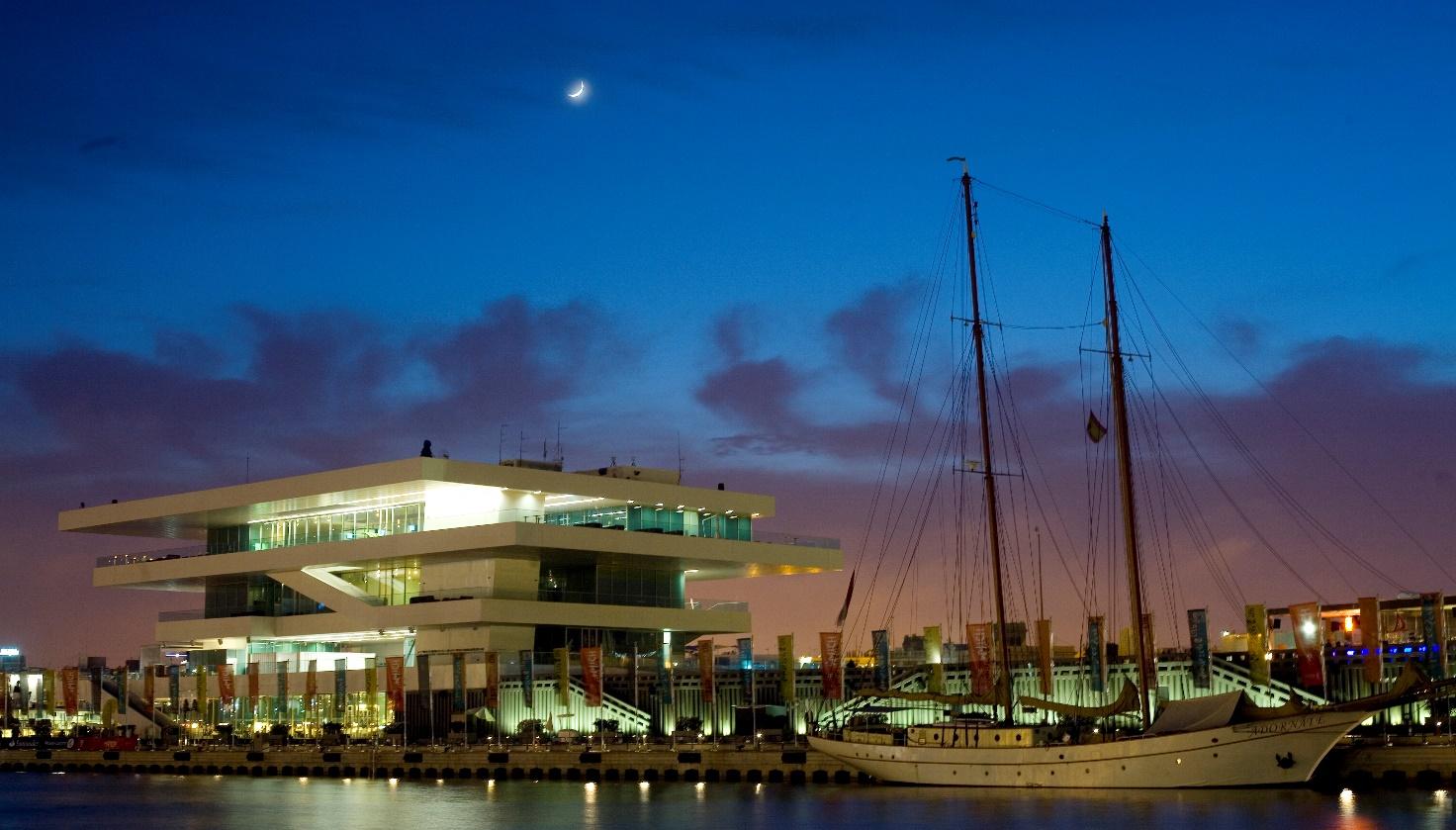 Palau de les Arts
We return to the Ciudad de las Artes y las Ciencias to make a stop and admire one of its architectonic jewels: the Palau de les Arts. This peculiar building (some say it is shaped like a gladiator's helmet, others say it looks like a fish) was conceived to house Valencia´s  opera program in its main auditorium, but it has numerous spaces, both covered and outside, which even allow several events to be held at the same time without interfering with each other.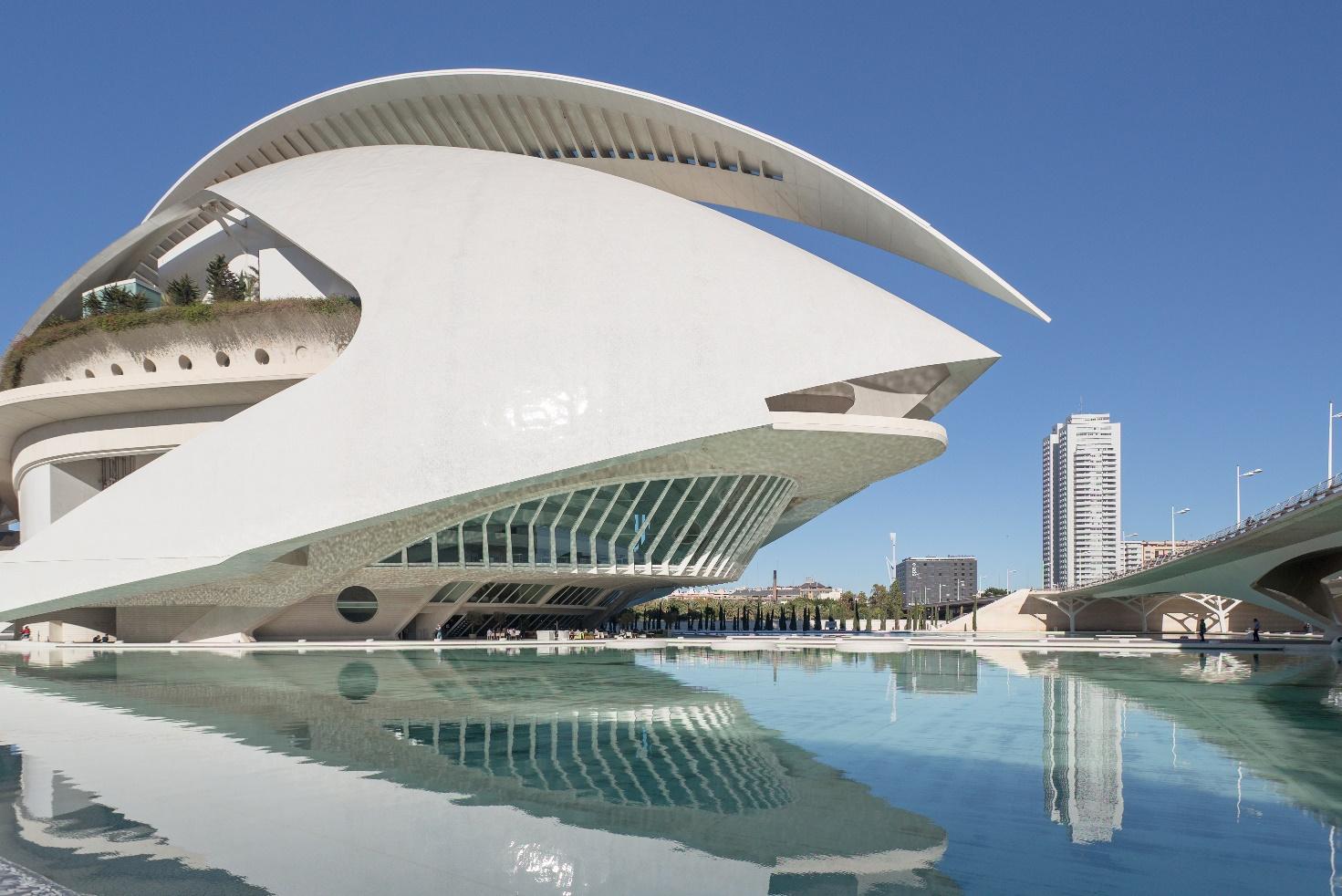 If you would like to book a room with a more traditional look, there are several rooms in the surroundings of Valencia in the style of a Masía (typical country house) or an old farmhouse where weddings are usually celebrated, but which are also suitable for your company meeting or teambuilding event. Places like Masía Aldamar, Xamandreu, Campo Aníbal or the Ara Christi Charterhouse.