València on a cloud: hotels with spa
A perfect getaway? When you come back rested, refreshed and with your batteries charged. And what better way to get back into the swing of things than by enjoying the best care and treatment during your stay. Time to take care of yourself! You need to disconnect to reconnect.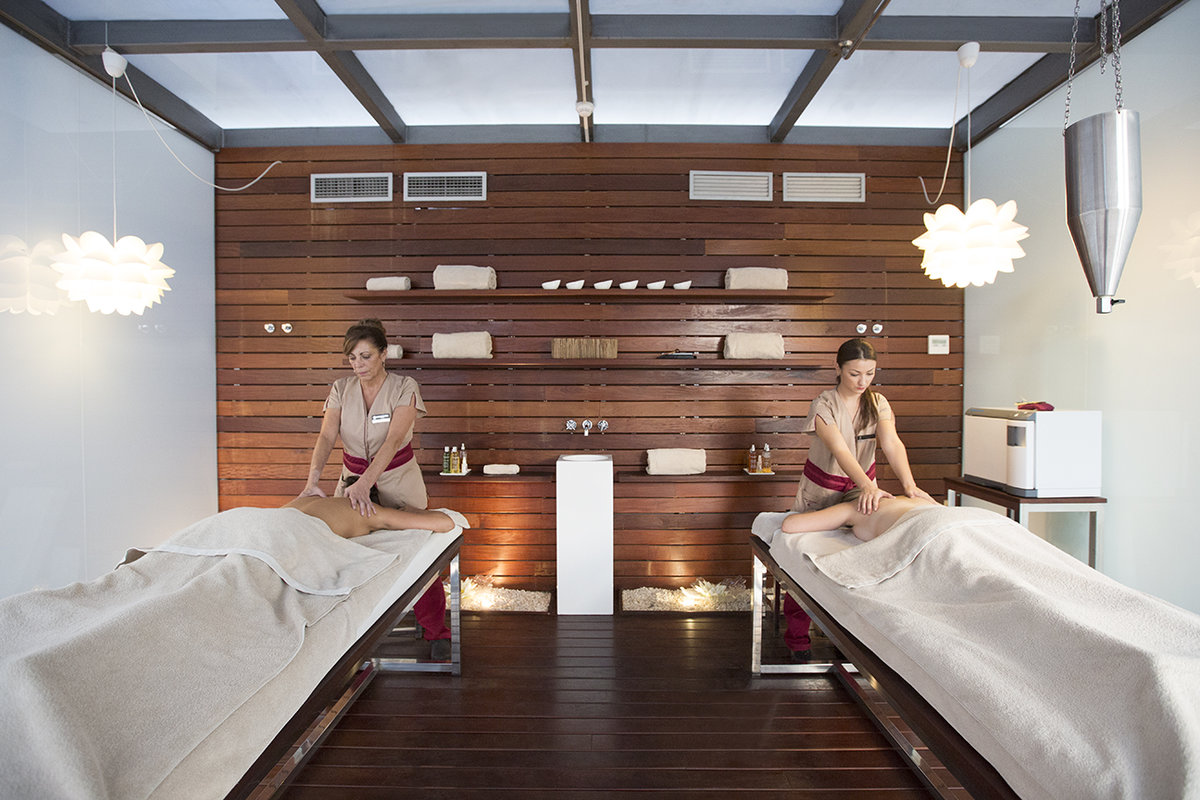 Relax body and mind, as well as nourishing your skin in depth, with the most exclusive treatments in town. Unique places to enjoy Valencia while taking care of yourself:
The Westin Valencia
The emblematic hotel enjoys an ideal location in the city centre, near the historic centre and the Ciutat de les Arts i les Ciències de València. Relaxing in its Spa Wellness Center and being looked after by its charming staff is a real pleasure. When it comes to pampering yourself, you have at your disposal all these services and treatments that you can enjoy in their Wellness Health Club: foot baths, therapeutic baths, gym classes available, exfoliation, separate lounges for ladies and gentlemen, manicure, pedicure, massages, couples massage, swimming pools, steam room, ayurvedic treatments, facials or body wrap.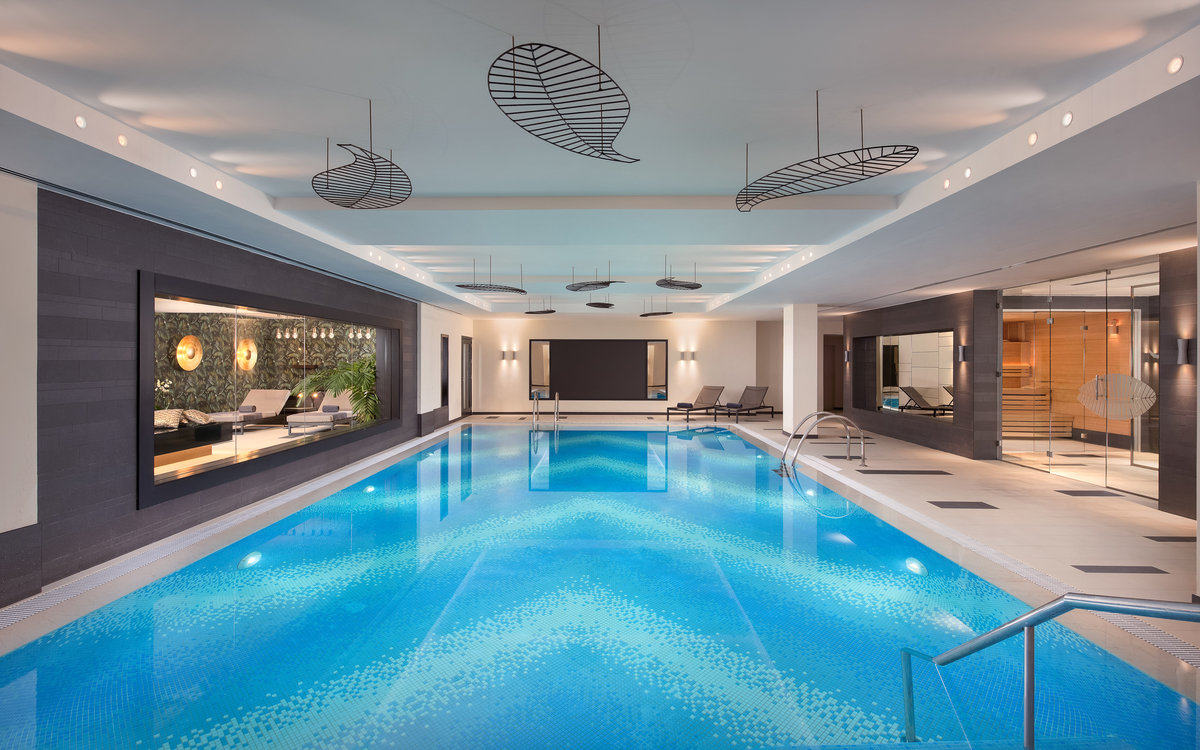 Hotel Las Arenas Balneario Resort
A spectacular resort overlooking the sea. Las Arenas offers you a journey full of experiences and sensations through an evocative and relaxing environment designed only for your well-being. Relaxing in its spa is a real pleasure! Its wellness circuit of hydrotherapy is an experience for all five senses: Scottish shower, sauna, cold-water pool, steam bath, ice fountain, aromatherapy shower, bubble beds, active pool, indoor and outdoor jacuzzi… Dive into the pool with underwater jets, surrounded by the Mediterranean breeze and bathed in the sun in the garden of sensations.
In Las Arenas Spa your body and mind will flow in harmony. Cabins with aromatherapy, chromotherapy, music therapy, where oriental and holistic therapies, facial and body care, massages… All this with the highest quality products and directed by professional experts. Cabins where time does not exist, designed to enjoy exclusive therapies.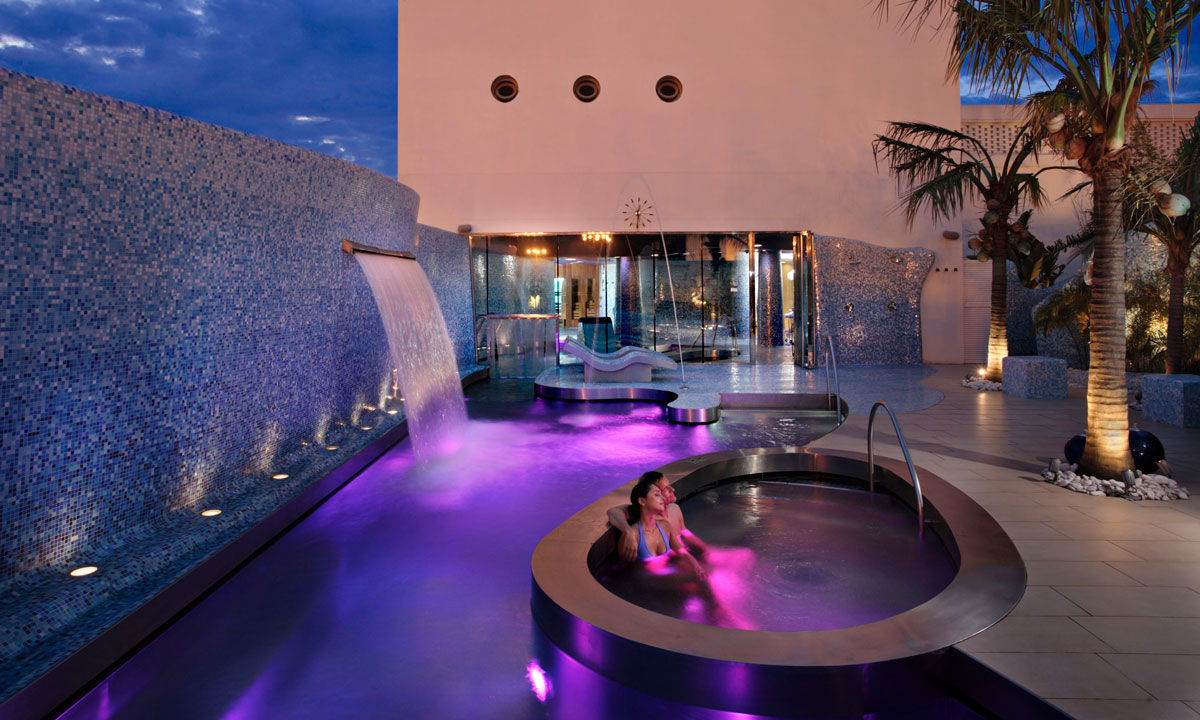 Hospes Palau de la Mar
The Hospes Palau de la Mar Hotel offers a collection of exclusive relaxation and wellness experiences through the Bodyna Spa. An oasis in the heart of Valencia! The Bodyna philosophy is based on manual and personalised treatments, as well as the use of natural and organic cosmetics. The best professionals, natural treatments and ancestral techniques that revitalize body and mind make the spa a unique place to achieve calm and well-being. The centre is divided into two areas: the treatment area and the wellness area with excellent facilities: indoor pool-jacuzzi, Turkish bath, sauna and fitness area. 
Parador de El Saler
Relax, revitalize and free yourself of stress at El Saler Parador. Its spa is an entire centre specialised in relaxation and well-being, immersed in the heart of La Albufera de València natural park and with unbeatable views: the Mediterranean Sea. The Parador has a full range of treatments to suit all tastes. Let yourself be pampered with the variety of services and beauty rituals: anti-ageing treatment, hydration, foot wellness, hand wellness, massage, exfoliation, sunrise breeze treatment, nature whim ritual, zonal harmony… A sensory experience that your body and mind deserve!
Relax, Revitalize and free yourself of stress in our specialized centers for relaxation and wellness. We have a full list of treatments for all tastes. A sensorial experience that your body and mind deserve. Pamper yourself with the variety of beauty rituals that we offer.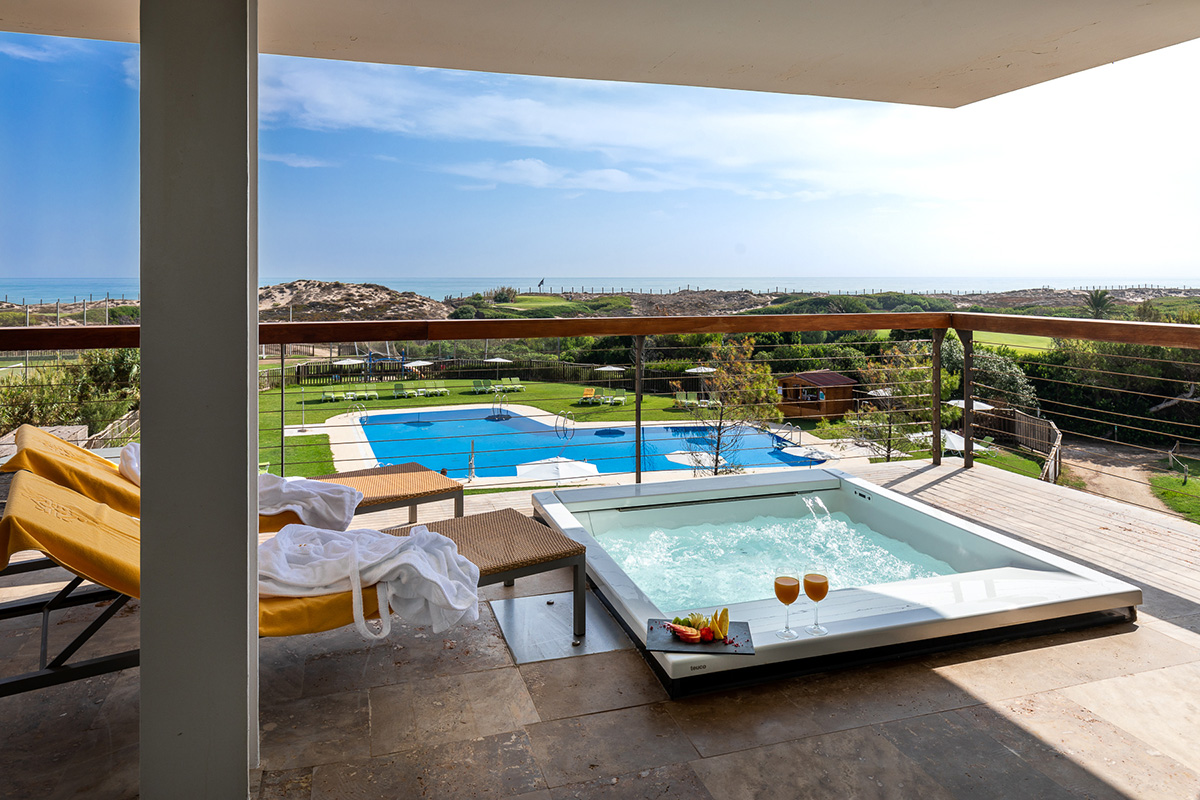 Other options where you can relax:
Hammam Al Amira Wellness Center
Come and enjoy yourself in the mythical baths of a thousand and one nights. A unique place that will transport you to an entire millennial culture of wellness. The traditional steam hammam is a purification rite related to the wisdom and purity of the body and soul. It is the place of cleaning, hygiene and rest with therapeutic purposes. It activates the circulation, cleans and regenerates the skin in depth, produces relaxation and well-being. In Al Almira you will find the following services and therapies: aesthetic treatments, baths, hair care, wraps and massages.
Other hotels that offer spa in Valencia are: Hotel SH Valencia Palace, Melià Valencia, Hotel Primus Valencia, Hotel Neptuno and Hotel Olympia, for more information visit:https://www.visitvalencia.com/planifica-tu-viaje-a-valencia/alojamiento-valencia