Enjoy like a sea dog with no idea of sailing
Having a mild climate and 3000 hours of sunshine a year is a real advantage, because it allows you to experience the sea and its surroundings in a unique and special way. In Valencia there is no excuse for boredom – a vibrant city that looks out to sea!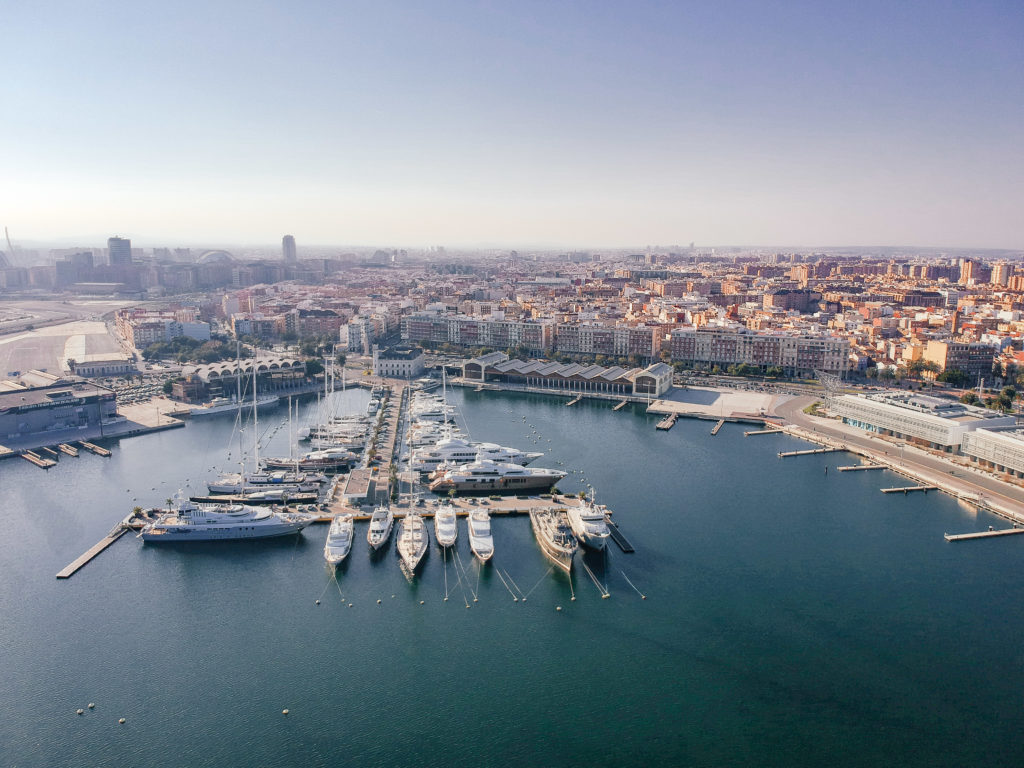 La Marina de València is a dynamic space where you can enjoy sailing, culture, creativity, gastronomy and sport. The constant Mediterranean winds and mild temperatures provide ideal conditions for sailing almost 365 days a year on the best race course in Europe!
Our window to the sea offers you endless proposals and the best plans to make the most of your visit in a unique atmosphere. Whatever your level, you will find a perfect activity for you. The Real Club Náutico de València, is a reference point of the sailing federations in the Region of València and one of the main sports centres in the Mediterranean. The marina has around 40 companies offering nautical services and activities to practice with: canoeing, fishing, boat rental, diving, summer schools, rowing, sailing, windsurfing, paddle surfing, surfing, kite surfing… Everything you could ever imagine and much more! Always guided by a team of sea lovers and professionals like Ocean Republik or Fun and Quads, who will make you enjoy like never before.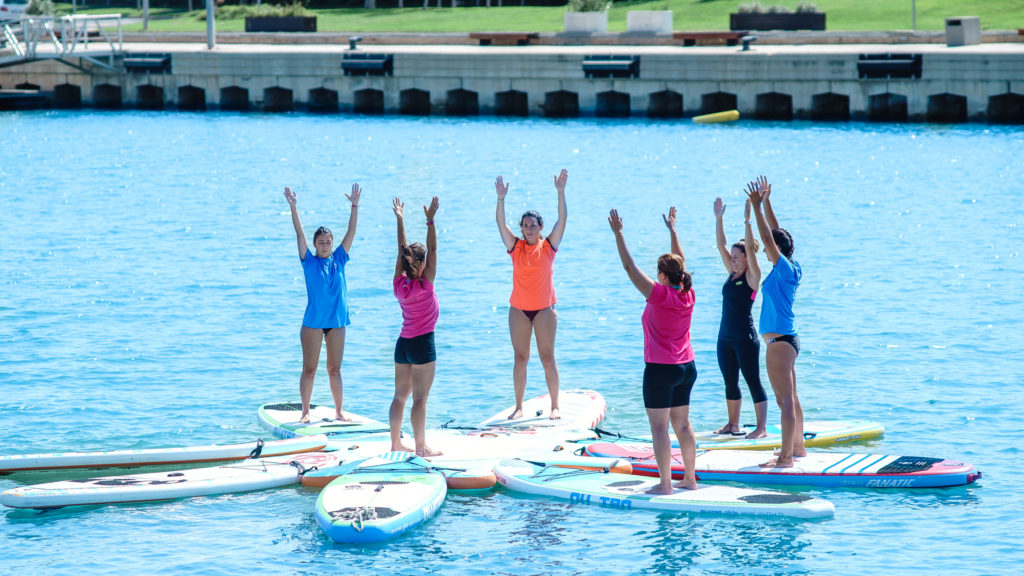 Or you might prefer to relax taking one of the boats that leave from the dock and enjoy the romantic sunset.
In addition, two unique proposals that will make you feel like a real sailor:
Quicksail offers you a private sailboat ride
The breeze, the murmur of the waves, the calm of the sea, good company… what more could you ask for? A unique experience to enjoy with family, your partner or friends. You choose! Without a doubt it will be an unforgettable plan with a totally different view of the city of València.
A private sailing trip with skipper, half or full day, along the coast that marked the scenes of the Valencian painter Sorolla and lived the competition of the America's Cup up to two times. In addition, the excursion includes one drink per person – an adventure you won't want to miss!

Yacht Racing Charter brings a new nautical activity to La Marina de València
A day at sea with local fishermen! Experience a day of artisan fishing in the traditional fishing grounds of our coast. With sailing boats fully equipped for navigation, you will follow the fishing boats very closely to witness their work and respect for the sea. You will also learn to value our marine environment and to take care of it as it deserves.
The fishermen and guides, who will accompany you on this adventure, will teach you to recognise the different marine species of the Mediterranean and the great diversity of birds that live in our coast. All served with a comforting lunch on board. Ready to feel like a sailor for a day? Don't hesitate! If you are passionate about the sea, fishing tourism will conquer you.